Quick Dish NY: Take The RISK! with Some Stupendous Storytelling Thursday at Caveat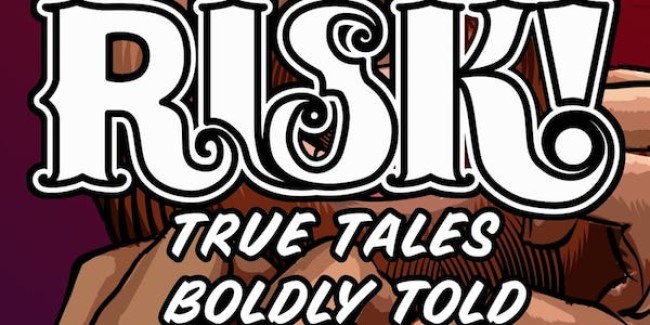 Get ALL the reward with another installment of RISK! storytelling THIS THURSDAY at Caveat! Hosted by KEVIN ALLISON of the legendary TV sketch comedy troupe, The State, this live show will have the audience glued to their seats as almost unbelievable true stories are put out in the ether. Both the live show and podcast invite folks to tell true stories they never thought they'd dare share in public, but which have a tremendous effect on those who listen. The award-winning live show happens in New York and Los Angeles (hosted by David Crabb) monthly, and has featured names like Janeane Garofalo, Trevor Noah, Ilana Glazer, Samantha Bee, Margaret Cho, Marc Maron, Sarah Silverman, Lili Taylor, Dan Savage and more.  The RISK! podcast amasses 1.5 million downloads each month. *blink* WOW! Thursday's show will include another amazing lineup:
Edith Gonzalez
Christine C.
Paul Peglar
& David Hu
Lucky for you, TOMORROW Cake Mama will be doing an Instagram giveaway for a pair of tickets to see the very show we are talking about. Just keep an eye out for one heck of a TRIVIA question @comecakegram and you could soon be in that New York audience. Squee! Take the RISK, folks!
Mentions: Doors @ 9pm, Show @ 9:30pm. Tickets $15. 21+. Caveat is located at 21 A Clinton Street, Manhattan. (212) 228-2100.