Quick Dish NY: SHOT4SHOT Presents 'Rise of The Jedi' Saturday at Improv Asylum NYC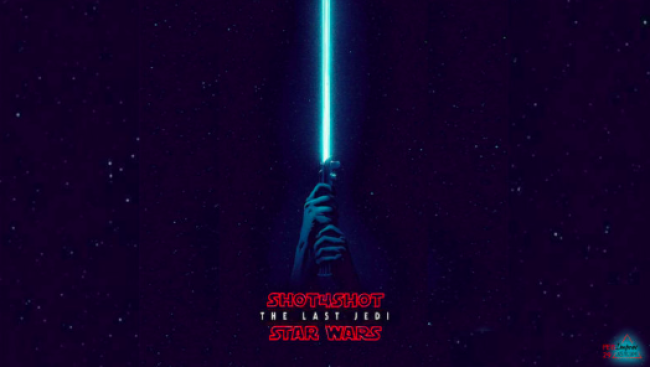 For many of us, the moment we saw Luke's space silhouette in A New Hope we were hooked to Star Wars forever, Wookies and all. A lot has happened since then, including prequels, sequels, cringey Holiday Specials, Jar Jar Binks, and frog gulping Baby Yoda. Whether your a sci-fi fanatic or not, adding a little humor to your obsessions is always in order. This Saturday at Improv Asylum in New York, come get a dose of Shot4Shot as they present an immersive, nonstop, hilarious ride through "The Last Jedi." Spoilers will abound as mostly scripted and partially improvised actors are cast, regardless of what the role calls for. They are making this movie their own, complete with drinking rules, and Jedi robe flourishes. Your cast will include:
Stage Directions… Michelle Drozdick
Drink Ref… Kimberly Alu
Rey… Rachel Clayton
Kylo/Teene… Marissa Stuart
Finn/Bascus… Shamarah Hernandez
Poe… Leah Evans
BB8/Paige… Michael Williams
Rose/Medic Droid… Sonia Nam
Leia… Patrick Reidy
Luke/Canady/Tubbs/Announcer/Lovey… Jack Rokicki
Hux/Soldier/Slowen Lo… Matt Caron
Snoke/Opening Crawl/Goneril/Female Voice… Melissa Parker Caron
Phasma/Connix/D'Acy/Maz/Master Codebreaker… Langston Belton
Chewbacca/Paze/Dallow/Ackbar/Thamm/Crewmember/Controller… Matthew A. Schrader
R2D2/DJ/Monitor/Pilot/Cop/Officer/Operator… Pedro Lee
C3P0/Peavey/Jerd/Cova Nell… David Steele
Yoda/Vice Admiral Holdo/Jones/Tallie/Stormtrooper… Jaime Fallon
May the force be with them!
Mentions: Show 11:30pm. Tickets $10. Improv Asylum NY is located at 307 W 26th Street, New York, NY 10001.