Video Licks: Watch Every Episode of KITCHEN WOMEN Presented by the Puterbaugh Sisters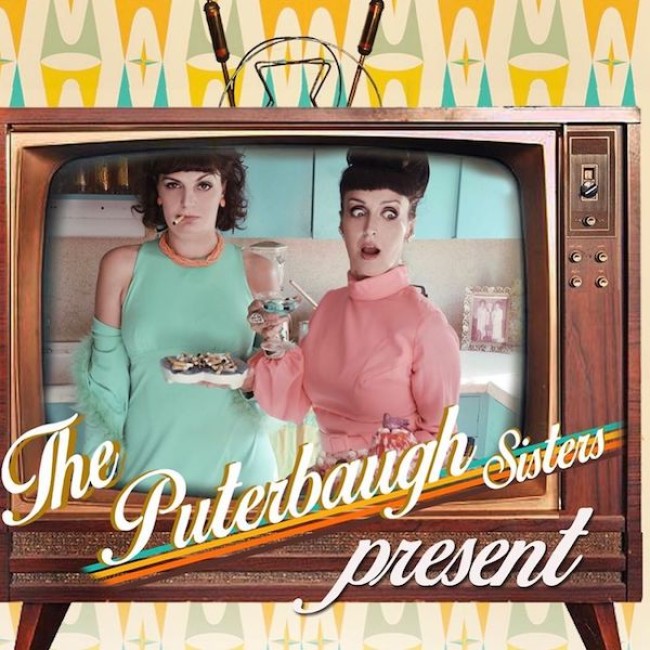 Hey, did you catch The Puterbaugh Sisters yesterday on the Comedy Quarantine stream? Not surprisingly, they were amazing under internet pressure (even sans physical human to human touching). You know comedians are committed when they fashion forward in a quarantine. They've done the populace another solid by releasing their series KITCHEN WOMEN, now available all over the world wide web. This satirical, 50s period series is powered by on-shelf spirits and feminism, so indulge while the getting is good. Join the ladies on their journey to full independence. Watch ALL six episodes below! (WARNING: Saucy & sauced adult content)
Kitchen Women Ep 1: Kitchen Women (starringDanielle Puterbaugh & Tiffany Puterbaugh) Two women are trapped in their kitchen and there's not even a quarantine going on. Their only way out is via medicinals and an unbreakable bond. Blenders sure are handy and so is death metal!
Kitchen Women Ep 2: I'm a Woman, I'm Sorry (starring Danielle Puterbaugh & Tiffany Puterbaugh) Sugar, milk, one egg and remembering what it was like to have your own thoughts. "You know, when my man goes away, I just hope he never comes home."
Kitchen Women Ep 3: Briefcase Convention (with Peter Kim & Eric Lewis-Baker guest starring Tony Soto, Solomon Georgio, Matthew Legrande, Will Von Vogt, Casey Ley, Jucy Mangold, & Bill Cruz) The husbands of The Kitchen Women talk briefcases while the ladies talk pie and skeletal figures.
Kitchen Women Ep 4: Milk Gal (guest staring Ever Mainard & Eric Lewis-Baker) The Kitchen Women discover the business their men are up to. "Men do love business." They also enjoy a visit from Milk Gal delivering a nice glass of "warm, thick milk."
Kitchen Women Ep 5: Tupperware Party (with Terrance Newman guest starring Maggie May, Giulia Rozzi, Steph Tolev, Zoe Schwartz, Marcella Arguello, Peter Kim, & Kurt Conroyd) So MANY ingredients go into a successful Tupperware Party.
Kitchen Women Ep 6: I'm Not Sorry (guest starring Peter Kim, Eric Lewis-Baker and Chad Briggs) The Kitchen Women are freed of the briefcase shackles. Au revoir, kitchen!