Video Licks: Have A Dose of UNCLE JOHN DAMNIT for Your Weekend Pandemic Entertainment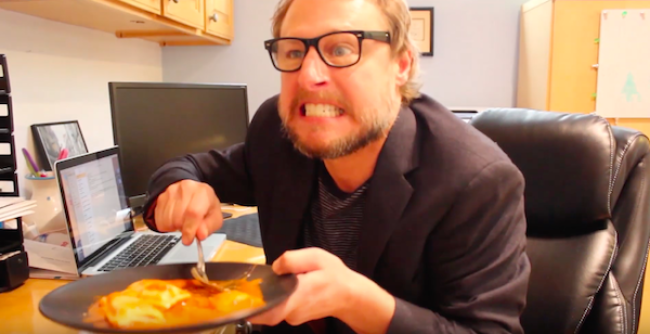 You mean, with the amount of content now available at your fingertips, you are STILL bored? Some people are so difficult to please. Well, I think I have just the channel for you that will provide you with a good hardy laugh in those times you want to assume the fetal position and gnaw a digit. Uncle John damnit, featuring John Wyatt (The Murge) and many a comedy friend, brings you just the wildly absurd characters you might have found in those days you braved the outside world. We've included some video from the channel we think are perfect to get you through the weekend. If only people could see that devilish glint of pride in your eye after a viewing. Enjoy!
Bailey's First Day – Looks like there's a new employee (Bailey Chapman) in the office to interrogate and talk about your kids with. Question is, what's this newbie's favorite baby?
Layin' Low with Matty K! – Sandy has to lay low for awhile, so he decides to pay a visit to juggler and animator Matt Kiel's pad. Looks like the new job needs more hazard pay.
Loud Jesus! (ft Joe Mitchell & Dave Goetzl)- Who knew the Second Coming would be such a blaring affair?
Mentions: Watch more hilarity HERE. Follow John's alter ego THERE.