Tasty News: KHALID'S MOSTLY MUSICAL COMEDY TING with Talent from Conan & Comedy Central 5.23 on Zoom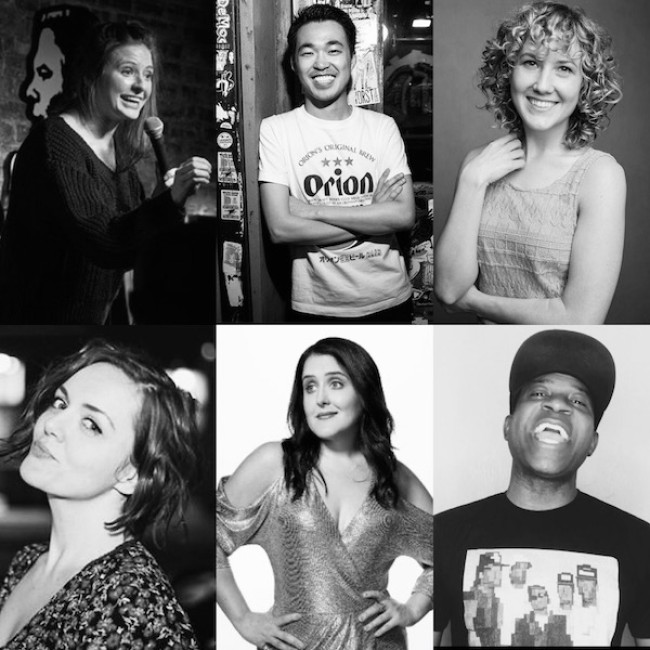 Do you think a kid who was solely raised in quarantine would relate to Drowning's Pool's classic rager, "Bodies?" Talk amongst yourselves. THIS Saturday, May 23rd the bodies may not literally be hitting the floor, but the energy will be electric as Khalid Rahmaan presents a new KHALID'S MOSTLY MUSICAL COMEDY TING. Every week the mostly musical comedy show hosted by your favorite stand-up comedian/delusional Knicks fan/terrible driver Khalid (Conan) will feature some of the very best uncensored musical and stand-up comedy performers on Zoom. This weekend's highly engrossing crew includes:
Fumi Abe (Comedy Central)
Maddy Smith (MTV Wild N' Out)
Maria Wojociechowski (ComedyWire)
Rebecca Vigil (Netflix)
& Sally Ann Hall (New York Comedy Festival)!
Did I mention that if you enter a super special code you can get discounted tickets? I knew that would peak your interest! More details below! Be there with your homebrew frosted tips!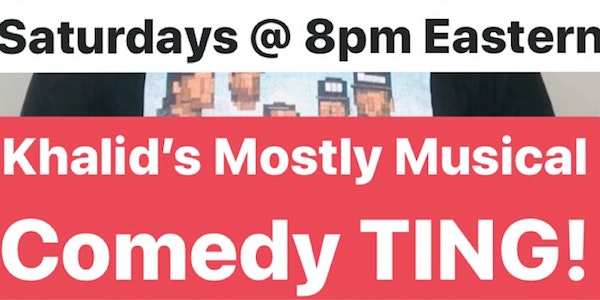 Mentions: Show 8pm. Ticket info HERE. Tickets are $12. Get $5 off when you use the promo code: cake (all lowercase) at checkout. Khalid's Mostly Musical Comedy TING is produced by Khalid Rahmaan and Leif Enoksen. Should you wish to tip your performers during or after the show, you can do that @Comedy-Ting on Venmo. This is NOT a "kid-friendly" show.