Tasty News: CAN I LIVE? Standup Showcase with Amber Rollo & Gabe Pacheco TOMORROW on Zoom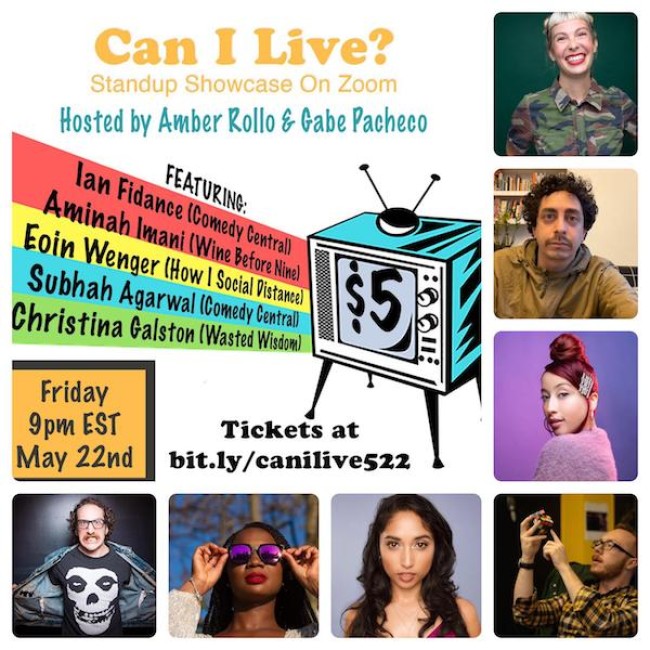 And the quarantine beat goes on, my friends! TOMORROW enjoy more online fun with your comedian hosts, New Yorkers, and ex-fiancés Amber Rollo and Gabe Pacheco (both from the The Next Binge Thing podcast) as they bring you a new edition of CAN I LIVE? (Pronounced: LAIV- as in LIVE comedy) This night of stand-up comedy via live-stream is a reinvention of the comedy show Amber started in a tiny comic book shop year ago. Just like it live-streamed online then it lives on this weekend! The stand-up showcase will feature these amazing performers:
Subhah Agarwal (Comedy Central)
Ian Fidance (Comedy Central)
Christina Galston (Wasted Wisdom)
Aminah Imani (Wine Before Nine)
Eoin Wenger (How I Social Distance)
What are you waiting for? Nab those tickets TODAY!
Mentions: Show 9pm ET. Tickets are $5 and can be purchased HERE. Once you purchase a ticket, you will receive a Zoom link to join.