Tasty News: Now Accepting Submissions The ARMORY I-SOLO-TION Festival Online June 8th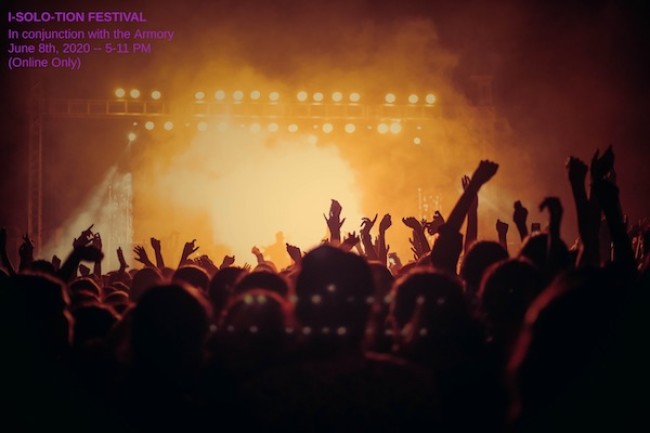 Just ONE DAY, but all magical SOLO entertainment! Monday, June 8th from 5-11pm you will be treated to the most socially distanced online solo festival known to people-kind, created in conjunction with The Armory. The theater's been putting together great content since we were all put in a viral timeout, and this I-SOLO-TION Festival should be the culmination of all those pent up creative juices. The fest is currently taking submissions and the deadline is May 31st at 11:59 PM. Acceptances will be sent out June 2nd. You can brave the solo waters HERE. More to come on this fest, but for now count your blessings and watch lots of Armory comedy!
Mentions: Submit to the I-SOLO-TION HERE.