Tasty News: Khalid Rahmaan's COMEDY TING with New Late Night Format This Saturday 5.30 on Zoom
Let's take care of business. What you knew before as Khalid's Mostly Musical Comedy TING is now the COMEDY TING hosted by the comedically effervescent Khalid Rahmaan (Conan). Expect plenty of late night bells and wells featuring a plethora of comedians from late night television, as well as a killer MUSICAL guest! Last week the show welcomed Maria Wojociechowski, Fumi Abe, Sally Ann Hall, and Maddy Smith to the virtual stage. This weekend's stellar lineup will include:
Alex Carabano (HBO)
Charles McBee (MTV)
Anna Roisman (HQ Trivia)
and a surprise musical guest!
Late night surprises are so much better than world pandemic surprises. Be there to bring this month to a hilarious close!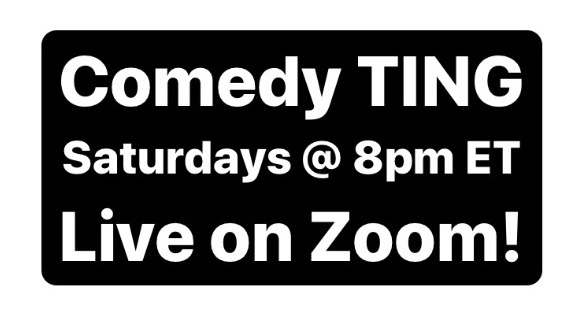 Mentions: Show 8pm ET, Music 8:30 ET. Tickets $12. $5 OFF when you use the promo code: plugs (all lowercase) at checkout.