Tasty News: Stay Cool with The FEMMEBOT PhD Comedy Show This Friday on Twitch
In the pre-pandemic times, Femmebot PhD would put on a brand new sketch comedy show every month within the confines of a theatre. With the new age of quarantine, Femmebot brings their comedy online! TOMORROW on Twitch, the "female Kids in the Hall for Millennials" brings their smartest, silliest, and most fun comedy to internet denizens. The sketch group is "all about big characters, dynamic video elements, witty intellect mixed with soft serve poop humor, and just a dollop of feminism." The team has already caught the eye of sites like Funny or Die, Whohaha.com, and yours truly Members of the team have credits that include Tosh.O, Stan Against Evil, Adult Swim, Buzzfeed, Scary Mommy, and AOK, to name a few. Tomorrow watch them shine with The Pack.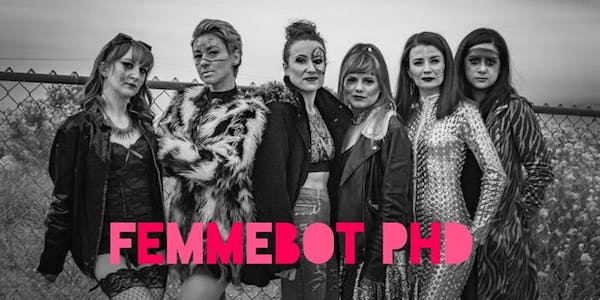 Mentions: Show 10pm PST on The Pack Twitch channel. Femmebot PhD is @AndraMoldaV,@juliagiselle, @kandice_martellaro,@katerapps, & @urbannicky.