Quick Dish: Who Wants to Be a Millionaire? Sleepaway Camp Comedy!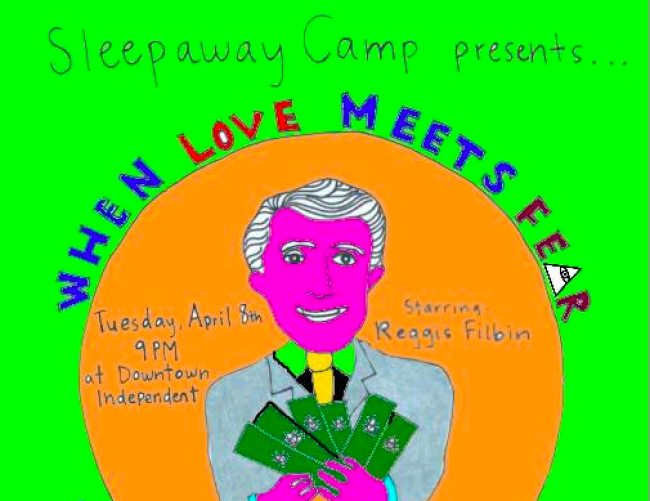 It's back! What's back? When LOVE Meets FEAR. What's that? It's allowing yourself to just flow with the events that unfold before you. It's opening your mind to new, possibly frightful experiences. It's heading on down to the Downtown Independent for an all new FREE Sleepaway Camp comedy night TONIGHT, April 8. This evening your host Jay Weingarten guides you to happiness with the aid of these fabulous folks:
KURT BRAUNOHLER
HENRY PHILLIPS
ANDRES DU BOUCHET
ELIZA SKINNER
GRIFFIN NEWMAN
BRANDON WARDELL
RHEA BUTCHER
CORY LOYKASEK
And did I happen to mention this is the WHO WANTS TO BE A MILLIONAIRE EDITION? It's gonna be wild and crazy just like Regis!
Mentions: Show 9:00pm. RSVP on Facebook. The Downtown Independent is located at 251 S Main St., Los Angeles. Feature image artwork by Kyle Mizono.