Video Licks: Joel McHale Competes in the Mo'Lympics on 'Billy on the Street'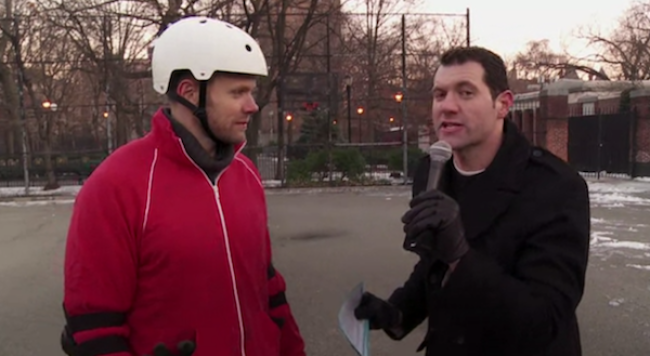 We just can't get enough of Billy on the Street. Yesterday Community's Joel McHale joined Billy Eichner for a series of physical challenges called the Mo'Lympics, highlighting events in the career of the actress Mo'nique. Arrow shooting at Ellen, open marriage races and bobbing for razors were not off the table. Watch the clip from Funny or Die now! Spoiler alert: Jake Gyllenhaal spurs on an epic shouting match between Joel and Billy.
Mentions: Watch Billy on the Street Wednesdays at 11/10c on Fuse.