Quick Dish: Check Out Nerdist School Class Shows & 'Horrible Movie Night' at NerdMelt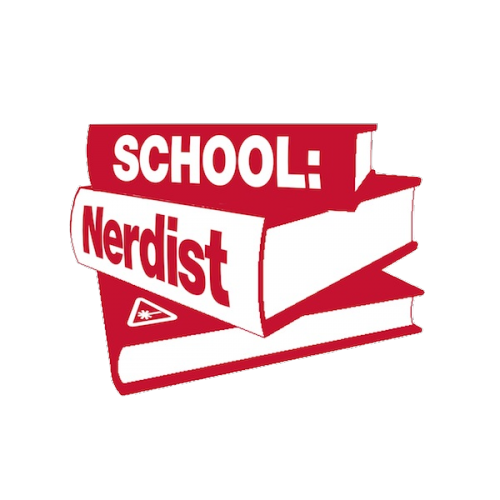 Tonight that beacon of education that turns citizens into stars, THE NERDIST SCHOOL, has two FREE shows just for you. At 7pm, it's Nerdist School Level 2 Improv Class Show. And at 8pm, it's Nerdist School Level 3 Improv Class Show! Watch comedy brilliance in the making at the Nerdmelt Showroom!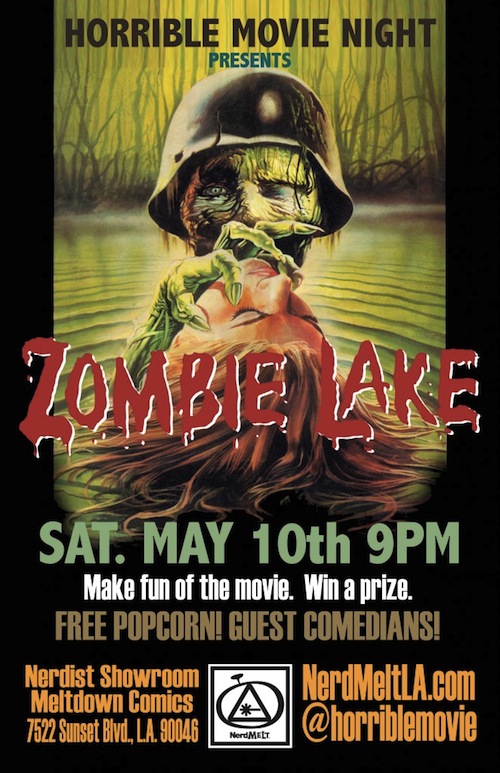 Saturday get your taste for the worst cinema ever to hit the silver screen with HORRIBLE MOVIE NIGHT. Hardwick won't be able to talk you down from your zombie ledge here BUT at least you can shout at the movie. Horrible Movie Night screens the worst films you've never seen, and invites YOU to roast them. Yes, get out all those inner demons and win prizes. This time hosts John Mathot (Disney's Phineas & Ferb), Susan Wright (The Because Show podcast), and special guest co-host Adam Spiegelman (Proudly Resents podcast) will present 1981′s ZOMBIE LAKE. You will also be entertained with stand-up from Josh Comers (CONAN writer) and John Ungaro (Stonecutters LA, Nerdist). PLUS, there's FREE POPCORN for all! WIN! WIN! WIN!
Mentions: Purchase tix for Horrible Movie Night HERE. Show start at 9pm. Brainz!