Quick Dish LA: Hurl Yourself Into The RABBIT HOLE Tomorrow 1.11 at NerdMelt
If there's was ever a time to lose yourself in laughter it's this week! We had our first grand televised pursuit of the New Year, LA! If that doesn't say Los Angeles, I don't know what does! I didn't think it was possible for a human to hurl that much trash out their car or drive totally exorcist style. You learn something new every day! Also, you'll never see the 405 that clear ever again. Let's celebrate one more week of glorious 2017 with this amazing lineup at the Rabbit Hole with Jay & Rory TOMORROW:
James Adomian
Beth Stelling
Brent Weinbach
Jenny Zigrino
Ian Karmel
Adam Cayton-Holland
with hosts Jay Larson & Rory Scovel
It doesn't get more star studded and fresh as this. Treat yourself to this very in body experience. Live a little, kids!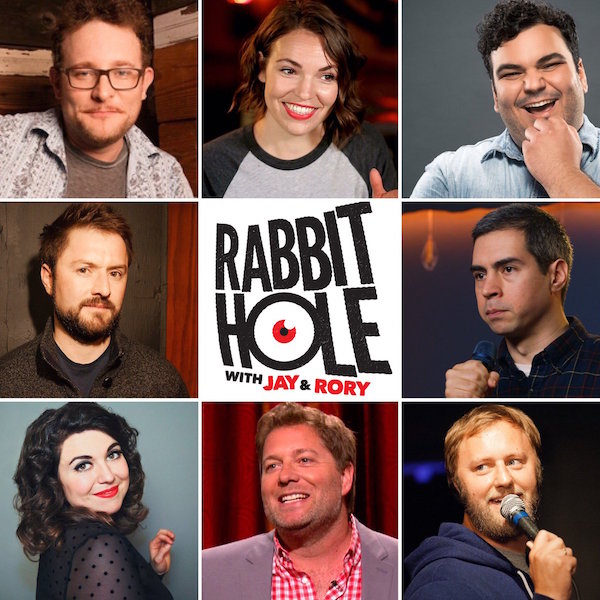 Mentions: Show 8:30pm. Buy Rabbit Hole tix HERE! The Nerdist Showroom is located at 7522 Sunset BL., Los Angeles.