Quick Dish LA: LATE LATE BREAKFAST Comes to LA's Silverlake Lounge 1.6.18
Hosted and co-created by Tyler Jackson and Danny Maupin, Chicago's Late Late Breakfast features a madcap lineup of comedians telling jokes while faced with randomized themed challenges. Such provocations include anything from impromptu puppet shows to pie fights to smashing fruit with Gallagher glee. If mixed-format stand up shows are like your perfect chocolate cake then this show is a MUST SEE. Late Late Breakfast has been featured on NYCF, Bridgetown Comedy Festival, The Comedy Exposition, TruTV's High Plains Comedy Fest, Orlando Indie Comedy Fest and more. This Chicago favorite will bring it's first LA installment to the Silverlake Lounge January 6th of the new year. The lineup is a thing of sheer beauty you gotta checkout:
Kyle Kinane (Comedy Central, Those Who Can't)
Billy Wayne Davis (Conan, WTF w/ Marc Maron)
Megan Gailey (Conan, Adam Devine's House Party)
David Gborie (Comedy Central, Conan)
Danielle Perez (Jimmy Kimmel Live!)
Jamie Loftus (Super Deluxe)
Ryan Singer (WTF w/ Marc Maron, Rolling Stone)
Allen Strickland Williams (Comedy Central, Conan)
Erin Lampart (SAUCE!)
Barbara Gray (Lady to Lady)
Steph Tolev (SF Sketchfest)
Ad Spot by Butt (SF Sketchfest)
Hosted by Danny Maupin & Tyler Jackson (Bridgetown Comedy Fest, NYCF)
Your weekend afternoons are about to get strange and drunken in the best way. GO!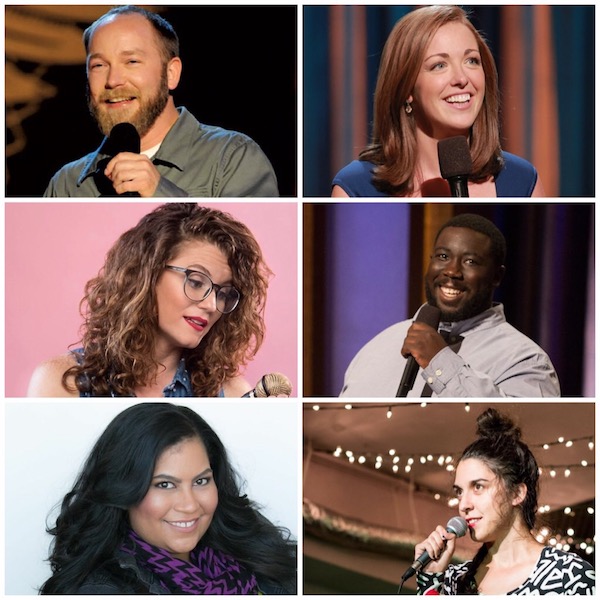 Mentions: Doors at 3pm, Show at 4pm. FREE / $5 suggested donation. Silverlake Lounge is located at 2906 Sunset Blvd, Los Angeles, CA 90026. More info on Facebook.