Quick Dish LA: THAT'S MY STORY, PERIOD 2.17 Live at The Nerdist School Stage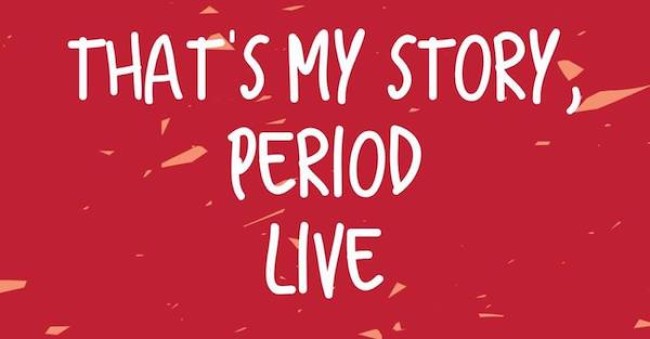 Hey kids, THAT'S MY STORY, PERIOD is a storytelling podcast about that thing we talk about the least, but when we actually do, can be a cathartic and hilarious time. What you talking 'bout? You know, that time of the month when Aunt Irma vists! This Saturday, February 17th at the Nerdist School Stage, Steph Garcia and The Hot Goss will host a special LIVE taping of the show featuring stories from these greats:
Amy Albert Cobb
Jessica Beale Allen
Lindsey Barrow
Lorraine DeGraffenreidt
Celia Finkelstein
Did I mention that if you've been stockpiling those beloved toiletries, you can finally unload them at this special show? Yep, those handy items will be headed for the Downtown Women's Shelter. Don't miss out on this opportunity to do good and laugh at the same time!
Mentions: Show 9pm. $3 online in advance, $5 cash at the door. Nerdist School Stage is located at 7518 Sunset Blvd., Los Angeles, 90046. Note: The Downtown Women's Shelter is looking for travel sized shampoo, conditioner, body wash or soap, toothpaste, toothbrushes, deodorant, lotion, comb or small brush, socks, sunscreen, chapstick, q-tips, band-aids, hair elastics. Thx!