Quick Dish NY: JENNY'S BIRTHDAY VARIETY SHOW 3.15 at Union Hall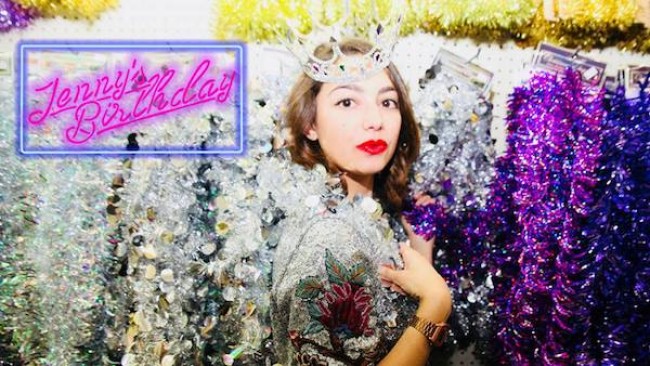 Any opportunity to think about cake is a time to celebrate, fam. Get that attitude buoyant at Jenny's Birthday Variety Show Thursday, March 15th at Union Hall. Every month) we celebrate Jenny Gorelick's (Improv Everywhere) birthday with some style. This month happens to be a FORMAL FORTIETH where the audience is invited for a live string quarter, cheese and charcuterie, photo taking, charcoal drawings by Sasha Taran, and last, but not least, a bevy of performances including:
APARNA NANCHERLA (Corporate, BoJack Horseman)
LARRY OWENS (Paid Off)
ANDREW BARBATO (Ellen's Stardust Diner)
MAX & NICKY (Vintage Basement)
TWO BUSHES (The Bell House)
Hosted by Jenny Gorelick with co-host Addie Weyrich (HBO's Crashing)
Casual attire is soooo last year. Let's party it up with some pizzazz, kids! GO be merry!
Mentions: Doors: 7:30 pm / Show: 8:00 pm (Arrival 7:45pm for quartet, dairy & meat products, etc.) Buy tickets HERE. Get cake & comedy at Union Hall, located at 702 Union Street
Brooklyn, NY, 11215.