Quick Dish LA: IF YOU BUILD IT 3.12 at UCB Sunset hosted by Kara Klenk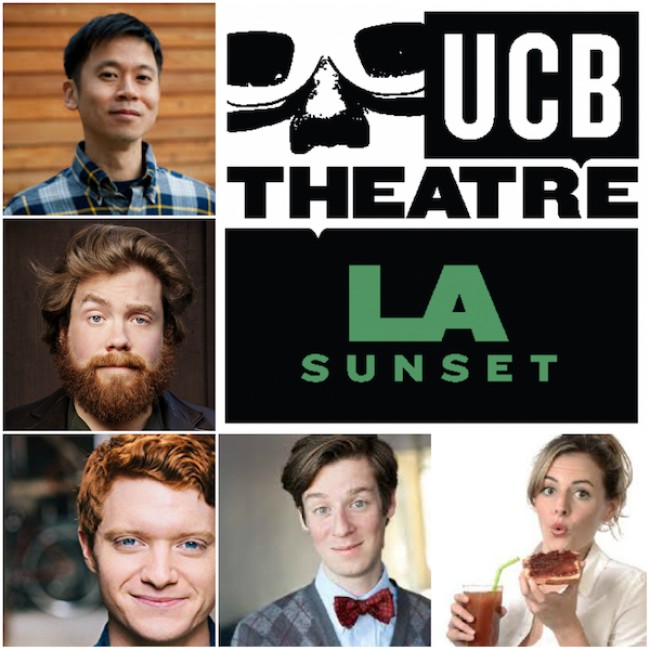 We all know the real cause of March madness, daylight savings time! OK, I think you've been warned enough that the dreaded process of reprogramming all your timekeeping devices approaches. So how will you survive the sleep deprived week that follows? With some endorphin-producing comedy, of course! This Monday, March 12th, IF YOU BUILD IT will be offering a generous portion of stand-up delights:
SHENG WANG
(Comedy Central, Fresh Off The Boat)
DAN ST. GERMAIN
(Superior Donuts, Comedy Central)
BRENDAN SCANNELL
(Heathers, Bonding)
ALLEN STRICKLAND WILLIAMS
(Conan, Comedy Central Comics to Watch)
MEREDITH CASEY
(Gotham Comedy Club, Flappers Comedy Club)
hosted by KARA KLENK
Laughter really is the best medicine (for sleep deprivation). GO!
Mentions: Show 8:30pm. Buy tickets HERE. UCB Sunset is located at 5419 Sunset Blvd, Los Angeles, CA 90027. Follow the show on Twitter, Facebook, Ig, and Tumblr.