Quick Dish NY: Imbibe The TRUTH SERUM 4.26 at QED ASTORIA
We made it to Friday, kids! Cake Mama is already celebrating, but let's get to the business end of things first. Thursday April 26th at QED Astoria, it's time to pump the TRUTH SERUM! Host Zoe Yellen invites you to join her and three of her most daring friends in completing off-the-wall tasks and trivia questions. In between these punctuating episodes of folly, NYC's best stand ups and sketch comedy groups entertain silly. Who will be showing off their talents? See for yourself:
Stand up:
Alex Fossella
Yaari Tal
Julian Williams
Contestants:
Shannon Burke
Orli Matlow
Suzanna Ramos
One thing you must not forget at Truth Serum is that audience participation and alcohol uptake are paramount! Don't miss out!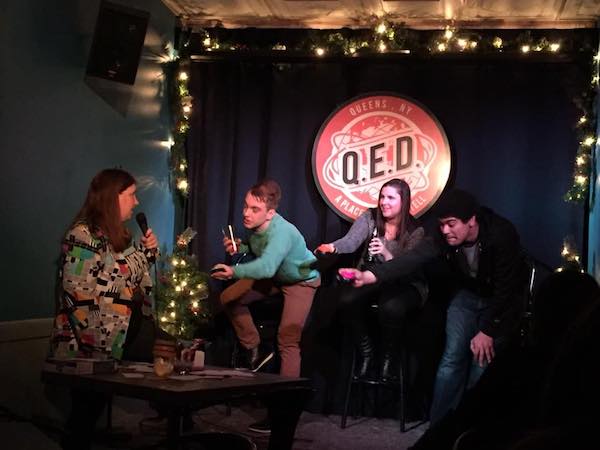 Mentions: Show 9PM-10:30PM. Tickets online or at the door. $7. QED Astoria is located at 27-16 23rd Ave, Queens, NY 11105. (Between 27th St and 28th St, closest public transportation: N/W Astoria-Ditmars Station). More info at www.truthserumcomedy.com.