Quick Dish LA: Kim & Aliya Present THE BEST FRIENDS SHOW Tomorrow at The Virgil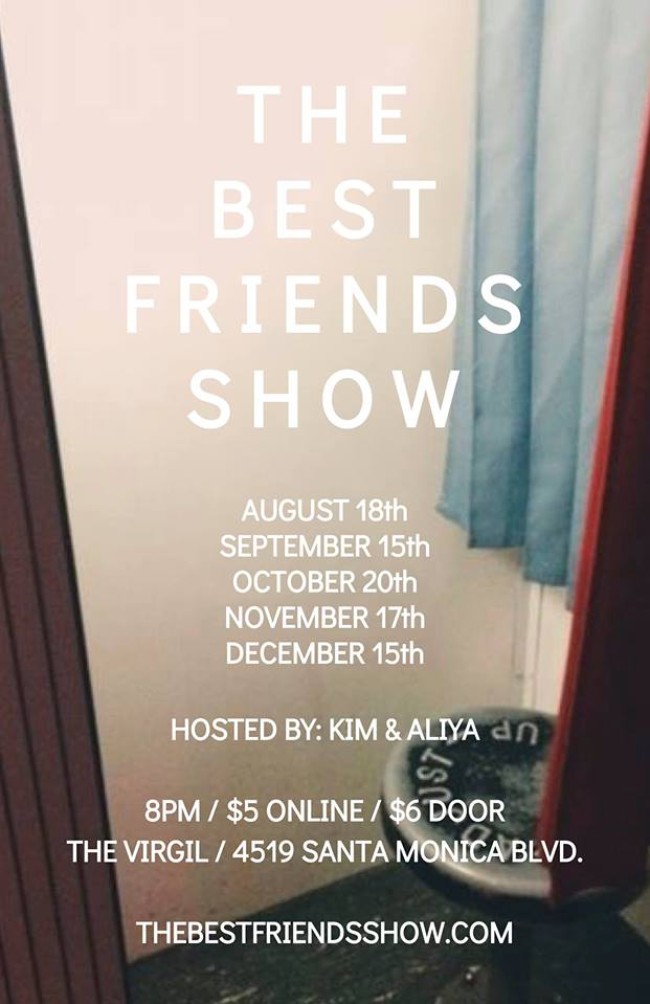 If catching the flu before everyone else made one super popularity, I'd be a world famous. Alas, no popularity contests will be won today, but at least sickness doesn't kill friendship (unless you give your buddy a fatal disease). Jokes! Kids, put on those wafer-thin medical masks and come see THE BEST FRIENDS SHOW this Saturday at The Virgil. Your hosts and comedian-writers Seltzer and Aliya Kamalova welcome other comedians and their besties to tell stories as they were meant to be told, in friendship partnership. This weekend you will be treated to storytelling (& more) from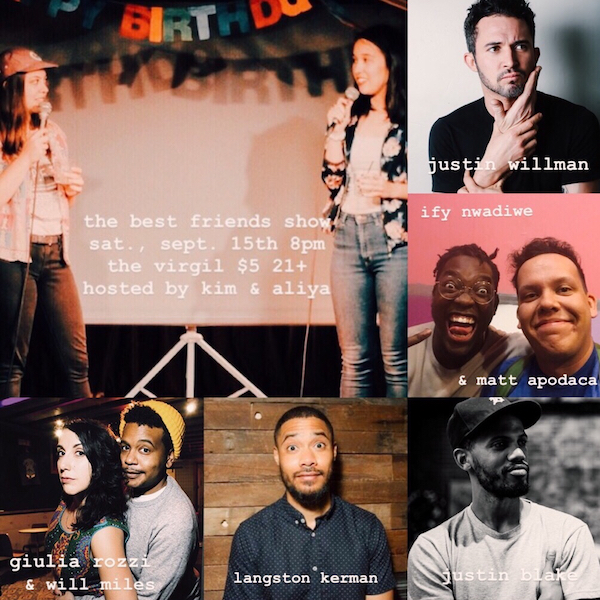 Justin Willman, magician, actor, entertainer and comedian, known for his recent hit Netflix show, Magic for Humans.
Langston Kerman, comedian, writer and actor known for his roles on Insecure and Adam Devine's House Party, with best friend and stand up comic, Justin Blake.
Ify Nwadiwe and Matt Apodaca, hosts of the Candy Dinner podcast, comedians and improvisers at UCB.
Giulia Rozzi and Will Miles, comedians, writers, and hosts of the Hopefully We Don't Break Up podcast.
Now those are matches made in friendship heaven! Don't miss out on all this genuine camaraderie.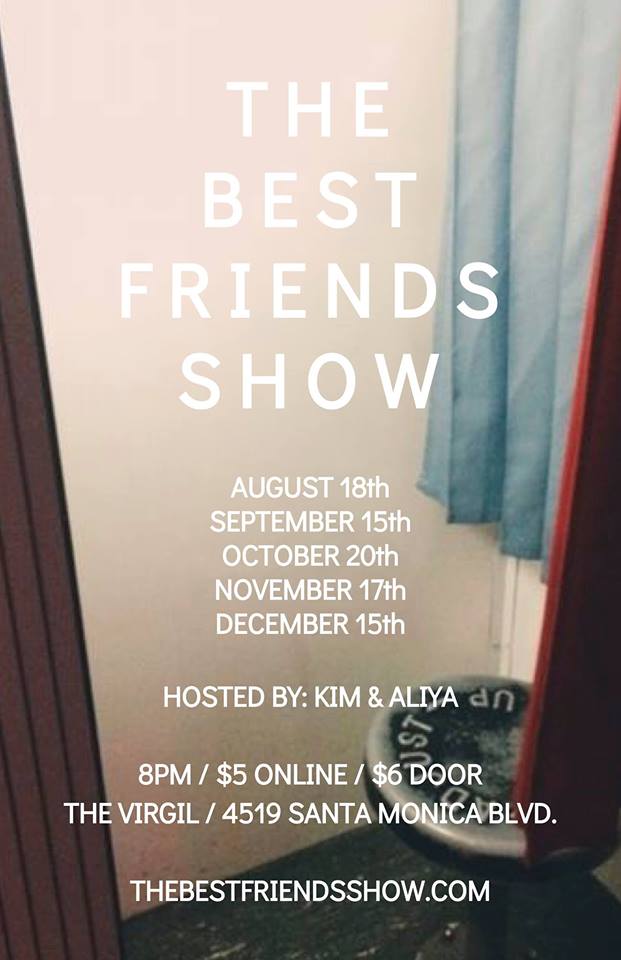 Mentions: Doors 7:30pm, Show 8pm. 21+ $5 online/ $6 at the door (unless you know Kim or Aliya and they let you in for free. Cake included.) The Virgil is located at 4519 Santa Monica Blvd, Los Angeles, CA 90029.