Quick Dish NY: THE JONES FAMILY RETRO SHOW Holiday Spectacular 12.19 at The Knitting Factory BK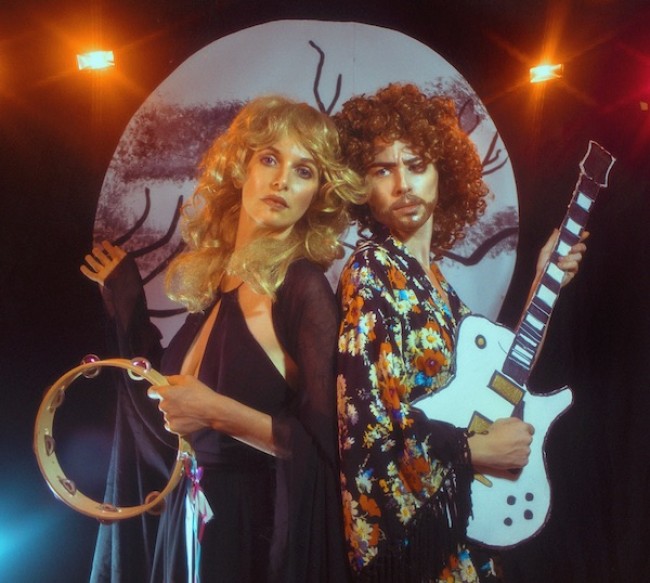 The Jones Sisters (Maris Jones and Lavinia Jones Wright) are back and ready to rock your world AGAIN! Wednesday, December 19th, at The Knitting Factory in Brooklyn, they will bring NY their JONES FAMILY RETRO SHOW, except this time it's a HOLIDAY SPECTACULAR. The live variety drag king show features the sisters dressed as famous rock gods presenting characters, live sketch, commercials, musical performances, burlesque, puppet work and more. The show is an ode to the quirky variety shows of the past with a dash of ribbing and subversive statement making thrown in for good measure. This December, the show will be hosted by no other than Van Halen,* featuring Led Zeppelin,* the show's house band, The Moon City Masters and Justin Craig, and their strangest friends, of course! Have some cheerful, gender-bending fun with this snowy comedy and variety show extravaganza!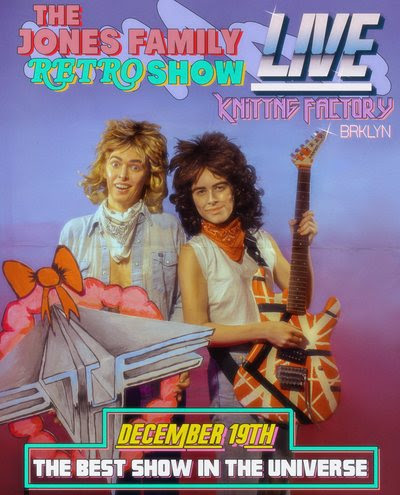 Mentions: * Van Halen and Led Zeppelin will not be present, featured or hosting. Doors 7:30pm, Show 8pm. Buy tickets HERE. The Knitting Factory is located at 361 Metropolitan Ave, Brooklyn, NY 11211. Watch JFRS video HERE! Follow the show on Instagram!