Quick Dish LA: IF YOU BUILD IT 11.26 at UCB Sunset Hosted by Kara Klenk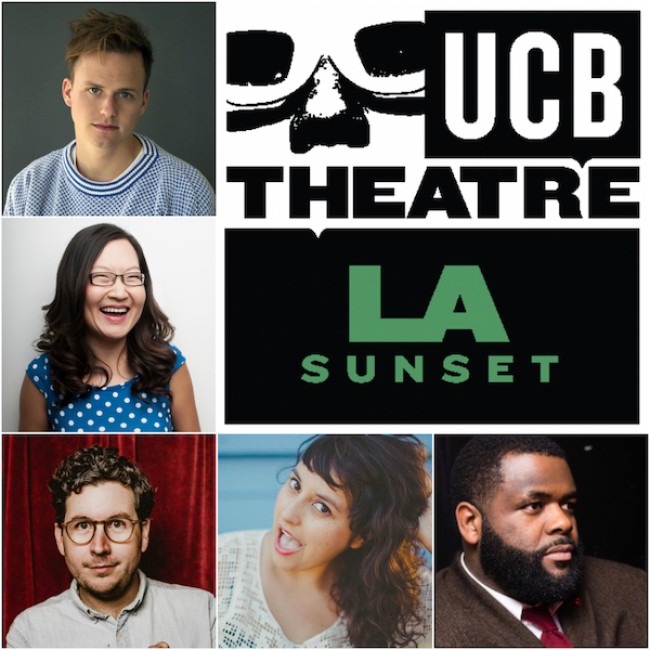 Still recovering from Thanksgiving? Well, wake up from that food coma or that horrible virus you got from your relatives (yes, some of us are riddled with disease and feel like Health's "Body/Prison" sounds)! This Monday, November 26 at UCB Sunset, join Kara Klenk for another glorious installment of IF YOU BUILD IT. Sure you have to go back to work this Monday but that doesn't mean you can't have a little fun. Check out this week-transforming lineup:
WHITMER THOMAS
(GLOW, Power Violence)
HELEN HONG
(Nickelodeon, Wait Wait Don't Tell Me)
J.F. HARRIS
(NY Comedy Festival, Just For Laughs Festival)
NICOLE CALASICH
(Comedy Central, ABCdigital)
KASEEM BENTLEY
(Viceland, SF Weekly's Comics to Watch)
& MORE!
SEE, things just got a whole lot better! GO!
Mentions: Show 8:30pm. Buy tickets HERE. UCB Sunset is located at 5419 Sunset Blvd, Los Angeles, CA 90027. Follow th eshow on Twitter, Facebook, Instagram, & Tumblr.