Quick Dish NY: A Stress-Free SLOSHED SATS 12.15 at Caveat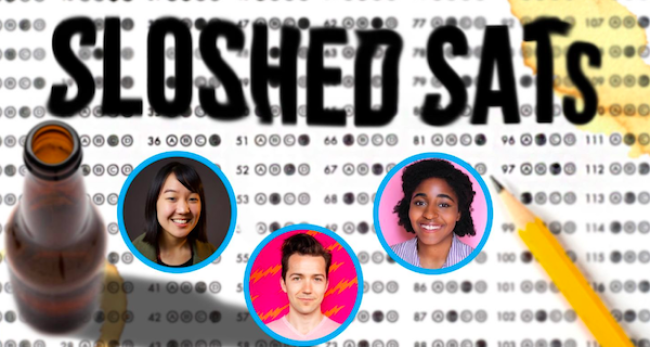 Hey kids, holiday break is fastly approaching so that means finals, cramming and those dreaded all-nighters! Of course, if you are already IN college that means you survived the most dreaded standardized tests of them all, the SATS! Saturday, December 15 come relive those harsh multiple choice times at Caveat! Your sage test proctor and comedian Michael Wolf (Comedy Central, MTV) has combined bar-room trivia with real SAT quizzes to create the greatest drinking game of them all, SLOSHED SATS! Sharpen those #2 pencils, down some liquid courage, and test those academic abilities with these guests:
Ayo Edebiri
Mark Vigeant
Karen Cheee
As for those who still have to take those college entrance exams, you might wanna hold off on the liquor while studying (unless you like living in your parent's basement). GO!
Mentions: Doors 3:30pm, Show 4pm. $8 adv / $10 door. 21+. Caveat is located at 21 A Clinton Street, Manhattan. Seats are first-come, first-served.