Quick Dish NY: 12.15 at The SoHo Playhouse COME OVA is Home for The Holidays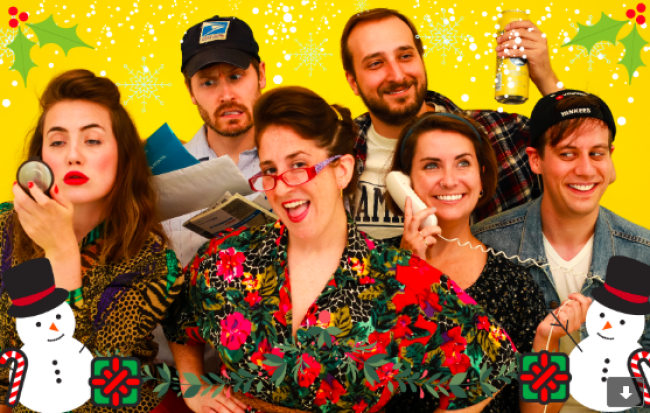 There's nothing like being home for the holidays (and avoiding the airport at all costs.) Saturday, December 15at the Soho Playhouse, the Listrettas are more than ready for a little holidays cheer. Ma has been cooking nonstop up a storm, Santa's been dropping off presents for all the guests, AND I heard there will be some good going out into the world (more in a minute). COME OVA features a cast (Anne Hogan, Andrei Alupului, Ashley Cohen, Glennis LaRoe, Mike Greene, and Tom Kelley) of lived-in characters that bring you the improvised Listretta family. The players know their roles, but have absolutely no clue what will happen next. It's a situational comedy in the truest sense of the word, kids! This month, when you buy tickets, you will be raising money for the True Colors Fund charity founded by Queens-ite Cyndi Lauper. Come out and celebrate a great causes as well as holidays with the Listrettas!
Mentions: Show 7pm. Tickets HERE. RSVP on Facebook. Soho Playhouse is located at 15 Vandam Street, New York, NY 10013. This show was created by Anne Hogan.