Quick Dish LA: TONIGHT Enjoy More IDIOTS COMEDY at The Clubhouse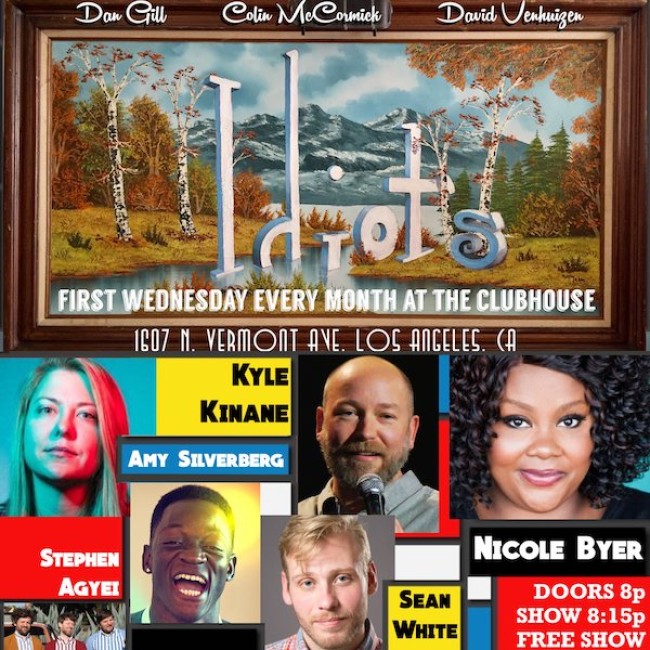 OK, I can't help myself, "because tonight, tonight, tonight – OOOOooooh, We're gonna make it right, Tonight, tonight, tonight…" Hey, you just can't say TONIGHT without thinking of Genesis, come on! Tonight is indeed the night IDIOTS COMEDY is back in action at The Clubhouse. Yes, I know you count the days between shows, too. Check out this high end platter of comedy guests that awaits you:
Nicole Byer
Kyle Kinane
Stephen Agyei
Amy Silverberg
Sean White
& the boys David Venhuizen, Dan Gill & Colin McCormick!
Did I mention I only had a tiny slice of bread for breakfast? I need food and I need comedy NOW! Don't miss out on this delicious event. FOOD!
Mentions: Doors 8:00/Show 8:15. FREE! Donations welcome. The Clubhouse is located at 1607 N Vermont Ave, Los Angeles, California 90027.