Quick Dish LA: TONIGHT Hang with IDIOTS at The Clubhouse ft Braunger! Vaughn! Gailey & More!
Ignore the rain and embrace the silly TONIGHT at IDIOTS Comedy. Isn't life really all about giving and receiving? Well, that's exactly what will be happening tonight at The Clubhouse where your favorite comics will gather to bring you the purest comedic experience known to humans. Your thoughtful lineup includes
Matt Braunger
Baron Vaughn
Megan Gailey
Chris Estrada
Felicia Folkes
M.K. Paulsen
brought to you by Dan Gill, Colin McCormick & David Venhuizen
Be there and get happy!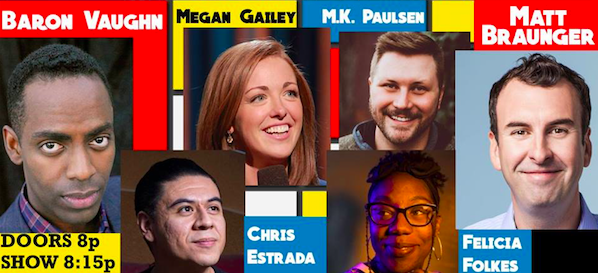 Mentions: Doors at 8pm/Show at 8:15pm. Free Refreshments! Donations Accepted! The Clubhouse is located at 1607 North Vermont Avenue, Los Angeles.