Quick Dish NY: JASON KRAVITS Improvises An Entire Cabaret from Scratch April 28th & 29th at The Birdland Theater
TV regular and Broadway veteran Jason Kravits, who you will be QUITE familiar with from his roles on series like Unbreakable Kimmy Schmidt, The Big Bang Theory, 30 Rock,Everybody Loves Raymond, Curb Your Enthusiasm, Gilmore Girls, the last episode of Friends and on and on, returns to the Birdland Theater for back-to-back shows of OFF the TOP! April 28th & 29th. The show melds the genres of comedy, music, and improv to take you away to your happy place for a generous 75 minutes! KRAVITS will improvise an entire cabaret from scratch (twice!) because, yes, he's that brave! The consummate performer created the idea for OFF the TOP! four years ago, and has since played to sold out crowds around the globe at venues like The Duplex Theater, Edinburgh Fringe Festival, The Adelaide Cabaret Festival, Brasserie Zédel in London, and Upstairs at Vitello's in Los Angeles. Now it's your turn to experience the show with NO script, NO songs, and NO story where Kravits pulls audience suggestions from a fishbowl then uses those suggestions to create an entire life story via song, all made up on the spot! Glad I'm not the one having to do it! Be there for a night of euphoria and laughter!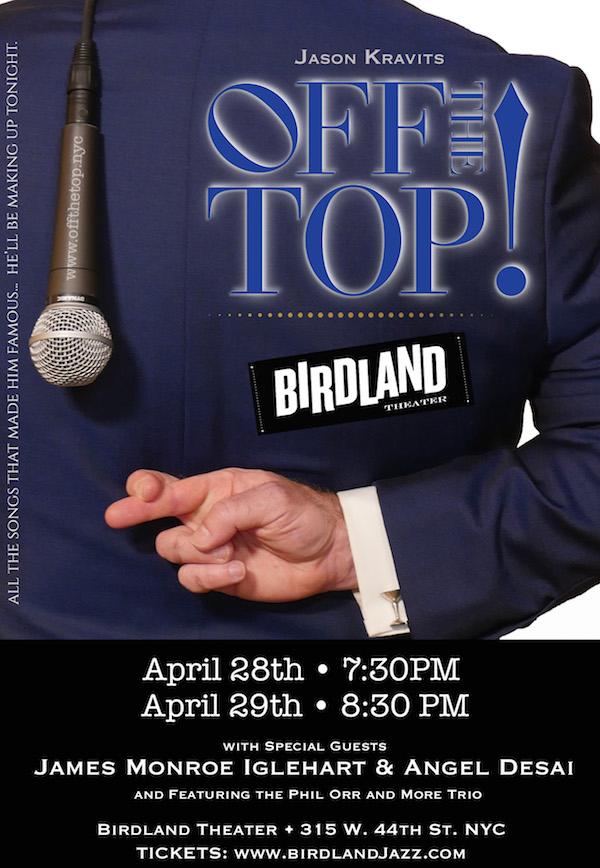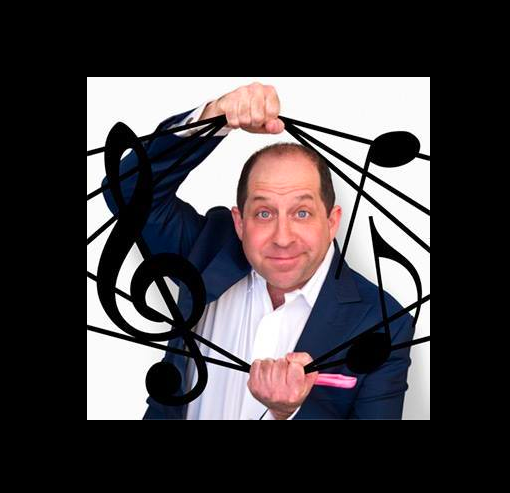 Mentions: 4.28 show – 7:30 pm (Doors at 6:00 pm). 4.29 show –  8:30 pm (Doors at 7:00 pm). $20, plus $10 min food/beverage. The Birdland Theater is located at 315 West 44th Street NY, NY 10036.