Quick Dish NY: The "GET LIZZO TO COME TO THIS SHOW" Show Tomorrow at The PIT Loft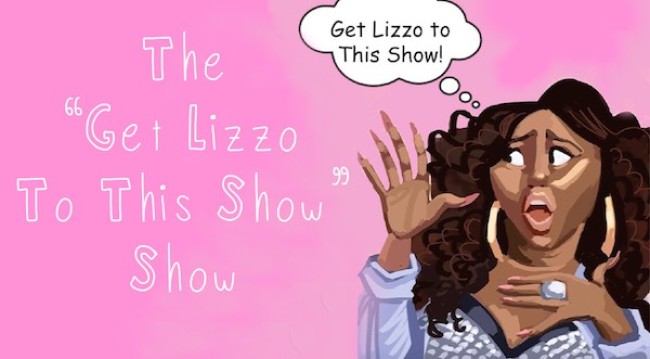 The clues are: She is a singer-songwriter who was born in NY and grew up in Texas. She plays the flute. She sings a song named "Juice." She's all about body positivity and that self-love journey. She was a guest judge on RuPaul's Drag Race. She played Coachella this year. She wore pink to the Met Gala. Her real name is Melissa Viviane Jefferson. WHO are we describing?! We are talking about LIZZO, of course! Whether you love her or have no idea who we are talking about, you'll get the full 411 TOMORROW at the GET LIZZO TO COME TO THIS SHOW variety show. Come celebrate the musical goddess at The Peoples Improv Theater with hosts and devout fans Chris Bouknight and Marissa Stuart. They will sing her praises through music, storytelling, comedy, and of course, twerking. Can they convince Lizzo to eventually join in their fun? Just one way to find out! Be there!
Mentions: Show 9:30pm. Tickets HERE. The PIT Loft is located at 154 W 29th St (b/t 6th & 7th), New York, NY 10001.