Quick Dish NY: THOMAS & WILLIAM'S DOUBLE FEATURE This Sunday 5.26 at Brooklyn Comedy Collective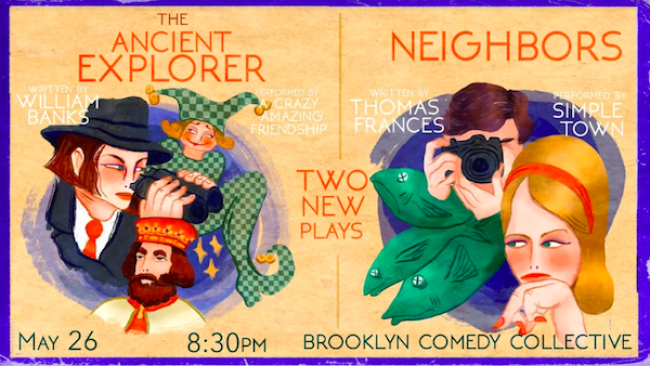 Last month Thomas Frances and Williams Banks performed solo acts. This month, they have written 30-minute plays for other comedians to have at it. Simple Town (Felipe Di Poi, Samuel Lanier, Caroline Yost, Will Niedman) will be performing NEIGHBORS, written by Frances, about the Onasticks, a couple from a Fish On-a-Stick dynasty who can either stop the town's Mayor or spend their time living up the good life.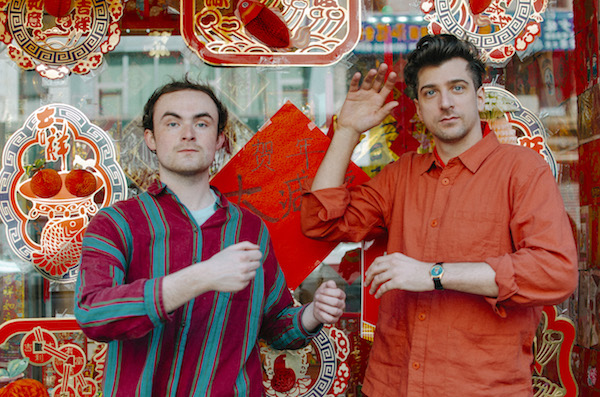 In Bank's work, ANCIENT EXPLORERS, the time is 1919. The place is the Netherlands where world famous ancient explorer Professor Johanne Bane discovers the lost forgotten tomb of a legendary Celtic Philosopher. Uh oh, it looks like Johanne has company in the tomb! Could he be headed for hidden dangers? Will the fabled manuscripts just be dust in the wind? Only one way to find out! This play will be performed by A Crazy Amazing Friendship (Jamie Watson, Jacob Dysart, Chloe Troast, William Banks). If you want answers to all these probing questions join the performers for this THOMAS & WILLIAM'S DOUBLE FEATURE. Sunday, May 26th at Brooklyn Comedy Collective in Williamsburg!
Mentions: Show 8:30pm. $10 tickets HERE. BCC at The Brick is located at 579 Metropolitan Ave., Brooklyn, NY 11211.