Quick Dish LA: See "The Debate Show for The Modern Age" STRAW MEN This Sunday at Lyric Hyperion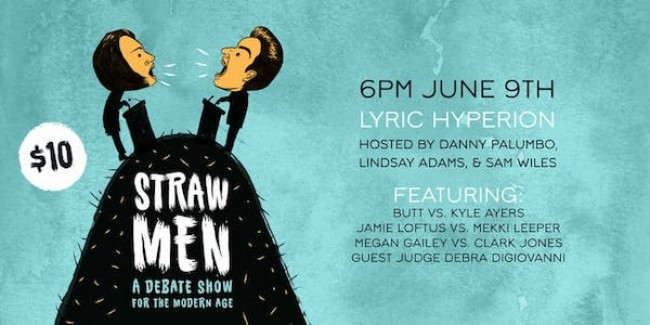 Less fighting, more debating! This Sunday at Lyric Hyperion, STRAW MEN: A Debate Show For The Modern Age gloms onto the power of persuasion. Come out to Silver Lake to see two comedians debate a topic with not an iota of facts allowed. Easy, right?! Straight up making stuff up will be these comedians' speciality this fine June gloom weekend. The show will be hosted by Danny Palumbo, Lindsay Adams, & Sam Wiles with
GUEST JUDGE:
Debra DiGiovanni
DEBATERS:
Jamie Loftus vs. Mekki Leeper
BUTT vs. Kyle Ayers
Megan Gailey vs. Clark Jones
What's NOT to love about these matchups? This should be one choking on your laughter type of show! GO!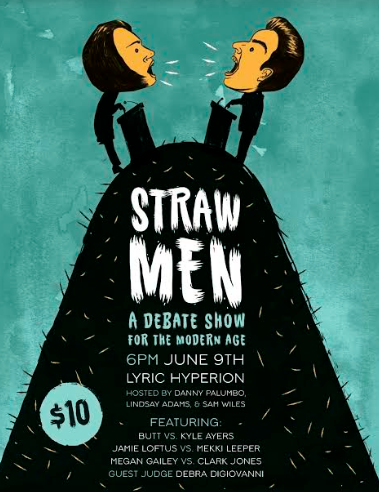 Mentions: Show 6pm. $10 tickets HERE. Lyric Hyperion Theatre & Cafe is located at 2106 Hyperion Avenue, Los Angeles, CA 90027.