Quick Dish NY: S*X, LOVE, & THIRST TRAPS Persons with Disabilities Comedy Showcase Sunday at QED Astoria
Not only do persons over the age of 30 do the old "act of darkness" (no, that's not some wizarding reference), but persons with disabilities ALSO put in their "amorous congress" time just like the late astrophysicist Stephen Hawking did. PLEASE don't ask me if dead people do it. That's a whole other conversation. This Sunday at QED in Astoria celebrate NYC's Disabilities Pride at the Sex, Love, & Thirst Traps: Persons with Disabilities Comedy Showcase. This awesome show will feature hilarious, diverse, intersectional comedians with disabilities tackling the subjects of "Love, sex, and thirst traps." For those not in the know a thirst trip, according to Urban Dictionary, is "a sexy photo or flirty message posted on social media for the intent of causing others to publicly profess their attraction." Oh my! Your lineup for the evening will include:
Ryan Haddad
Tracey Starin
Kelli Dunham
Mike Favor
Sammie James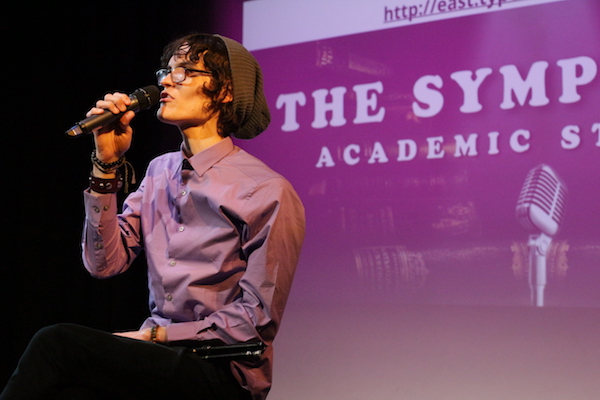 This show will have live captioning and audio description so there's NO EXCUSE not to stop by and have a laugh. (ASL comedy interpretation, audio description, and live closed captioning care of a grant from the Queens Arts Council, as well as public funds from the New York City Department of Cultural Affairs in partnership with the City Council). Be there!
Mentions: Show 7:30pm. Tickets $15. Q.E.D. Astoria is located at 27-16 23rd Ave, Queens, NY (Via subway, the last stop, Ditmars Blvd, on the N/W line).