Quick Dish Montreal: THE EARLY EVENING SHOW with Robby Hoffman 7.22 & 7.26 at JFL
Naked Comedy, the folks that bring you shows like Picture This, Neil Hamburger LIVE, and The Business LA, is going INTERNATIONAL. I don't know how to say that in French, so sowry. They will be traveling North to bring you The Early Evening Show with Robby Hoffman for Just For Laughs at the Montreal Improv this July (more specifically 7.22 & 7.26). Robby's credits include writing on The Chris Gethard Show (TruTV), Workin' Moms (Netflix), and Baroness Von Sketch Show (IFC). Her new and improved Robby Hoffman talk show laughs in the face of late night norms with an early time slot, and more laughs than you can handle.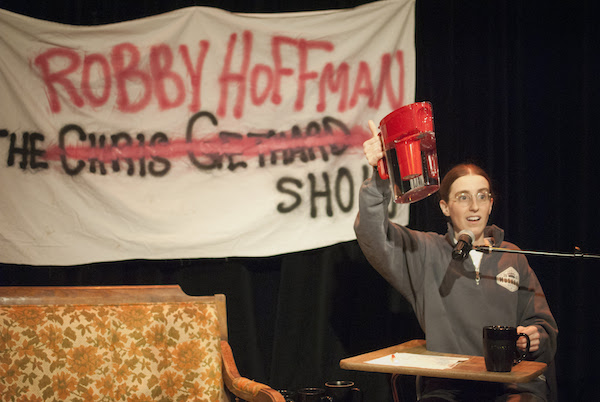 Per people in the know, "it's like The Chris Gethard Show meets the old Chelsea Handler show meets Kramer's show when he got the Merv Griffin set meets nothing you've ever seen before with ex-chasidic queer lunatic and true original, Robby Hoffman." You get it, right?! Robby ran her live "late night" talk show in Los Angeles where she was received by sold out crowds, and even made the news. *insert guttural ho ho ho laugh* Won't you join her for TWO NIGHTS of comedy magic?! Happy travels!
Mentions: Time 7:30pm. Ticket info HERE. Montreal Improv is located at 3697 Boul St-Laurent, Montréal, QC H2X 2V7, Canada.