Quick Dish NY: LADIES WHO RANCH with Opener Rachel Sennott 9.25 at Union Hall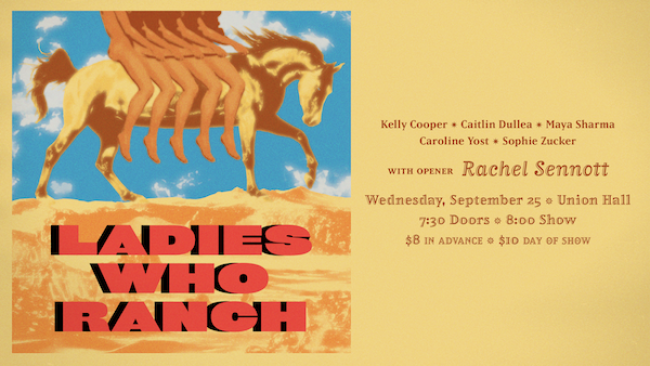 Wednesday, September 25th ALL-WOMEN variety comes to Union Hall. Come watch LADIES WHO RANCH bring you "the female experience interpreted through the unhinged lenses of some pretty demented characters." Sounds like a normal day in New York to me! This time Rachel Sennott (SXSW, High Maintenance) will be the opener with these laugh enthusiast Ladies Who Ranch representing:
Kelly Cooper (NYTVF)
Caitlin Dullea (NY Shorts Festival)
Maya Sharma (TV Dinner)
Caroline Yost (Adult Swim)
Sophie Zucker (The Other Two)
So just what kind of madness can you expect from this show? Everything from a live egg auction to Lin Manuel Miranda live tweeting his insecurities. Eggcellent! Come out and usher in fall with a comedy bang!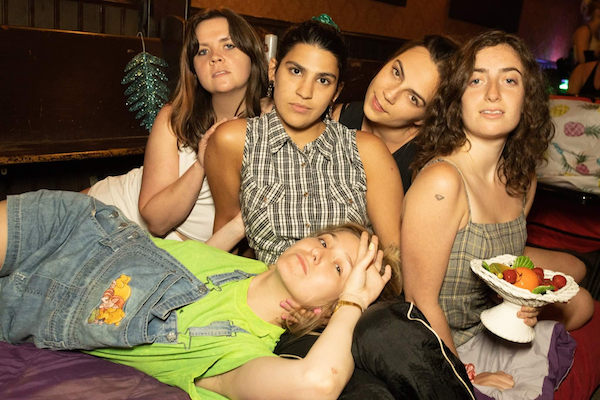 Mentions: Doors 7:30pm Show 8 PM. $10, $8 in advance. Union Hall is located at 702 Union St, Brooklyn, NY 11215.