Quick Dish NY: The ONLY "Live Animated Comedy Show" TOMORROW at The Animation Block Party 2019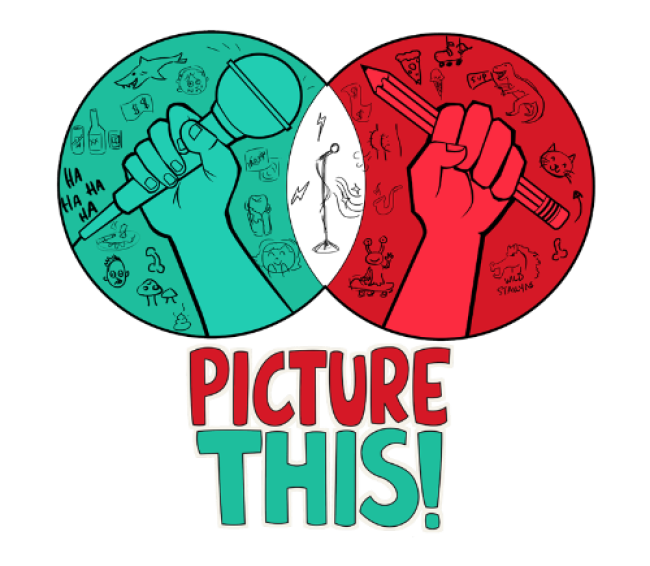 It's once again time for PICTURE THIS! at another Animation Block Party 2019! The Block Party exhibits the world's best independent, professional and student animation and TOMORROW, September 20th you can see your favorite live animated comedy show there. Picture This! will be kicking off the event's opening night party with an unparalleled lineup of NY comics and animators working in unison for ONE NIGHT ONLY. Your entertainment for the evening will include:
COMEDY BY:
Nina Tarr
Mike Drucker
Claudia Cogan
Mike Brown
Liz Miele
ANIMATION BY: 
Bryan Brinkman
Dan Pinto
Rachel Gitlevich
Emmett Goodman
Lindsey DeMars
Sarah Schmidt
GUEST HOSTED BY: 
Jason Chatfield
Don't miss out on this fantastic event!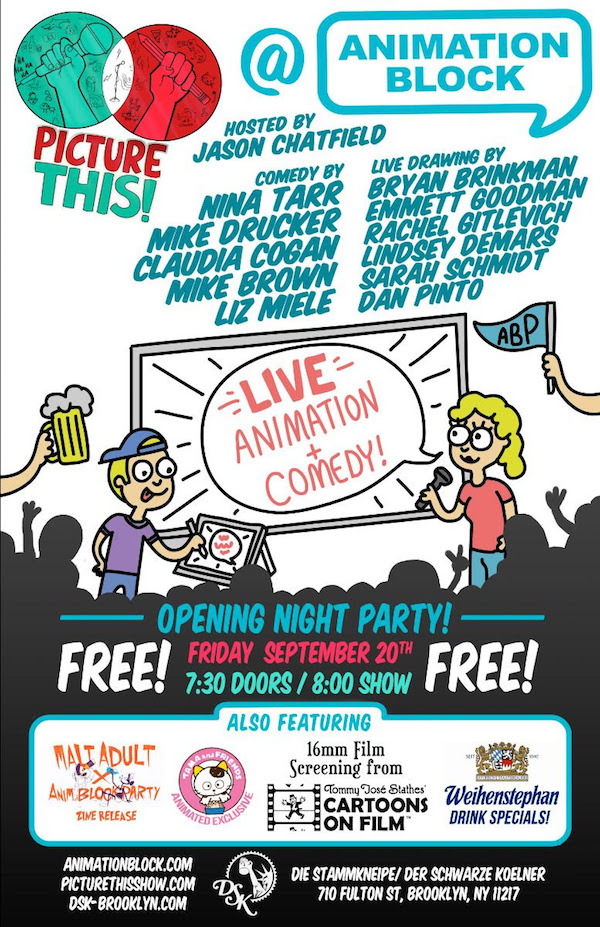 Mentions: Doors 7:30p, Show 8p. FREE! DSK Brooklyn is located at 710 Fulton St., Brooklyn, NY 11217. Flier by Bryan Brinkman. More about the block party HERE.