Quick Dish NY: ADULT SPELLING BEE 10.18 at UCB Hell's Kitchen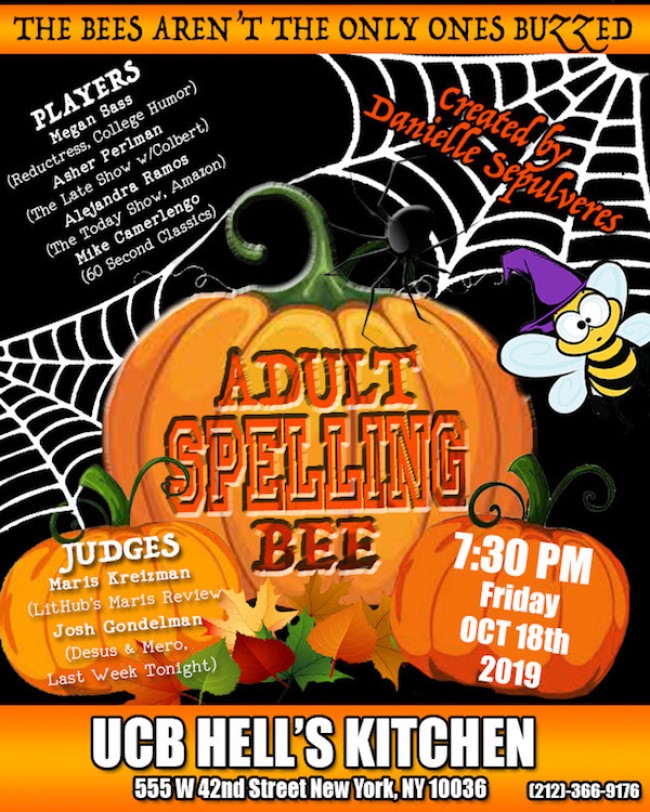 In the age of spellcheckers is it really necessary to have your orthography skills down pat? Yes, because there are comedy ADULT SPELLING BEE shows that must go on! Friday October 18th at UCB Hell's Kitchen, join your favorite comedians and performers as they "try to reconcile old middle school grudges by taking home the trophy in this adult spelling bee full of jokes and unexpected surprises." The show comes out of the mind Danielle Sepulveres and will feature:
JUDGES:
Josh Gondelman
Maris Kreizman
PLAYERS:
Megan Sass
Alejandra Ramos
Asher Perlman
Mike Camerlengo
It's as easy as S + P + E + L + L + I + N + G! GO!
Mentions: Show 7:30pm. Tickets $14. UCB Hell's Kitchen is located at 555 W 42nd Street, New York, NY 10036.