Quick Dish NY: HOT TEENS 'The Next Generation' 11.16 at Brooklyn Comedy Collective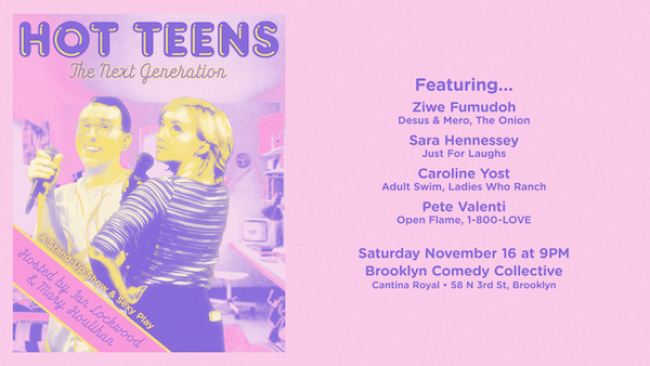 Iron those school uniforms because the HOT TEENS are transferring to private school! Not that Mary can ever be replaced, but this month Sophie Zucker (Dickinson, The Other Two) will will join Ian Lockwood (Comedy Central, Jimmy Kimmel Live) for the most appealing stand-up show/play hybrid around. This Saturday, November 16th at Brooklyn Comedy Collective, "The Next Generation" of Hot Teens will be moving venues to a hot new theatre named Cantina Royal. They may be embarking on a fresh start, but will old enemies get in the way? Prepare yourself for more stand up, characters and bits from New York's finest performers. The lineup will include:
Ziwe Fumudoh (Desus & Mero, The Onion)
Sara Hennessey (Just For Laughs)
Caroline Yost (Adult Swim, Ladies Who Ranch)
Pete Valenti (Open Flame, 1-800-LOVE)
Happy travels!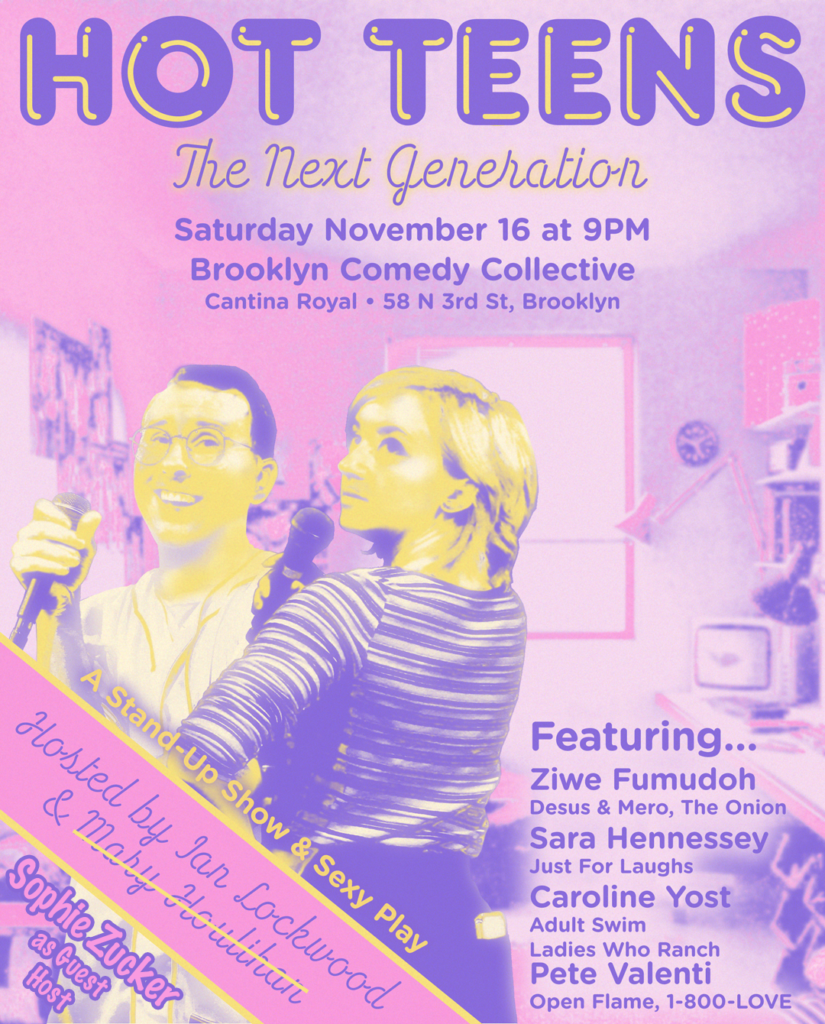 Mentions: Show 9pm. Tickets HERE. Brooklyn Comedy Collective is located at 579 Metropolitan Ave., Brooklyn, NY 11211.