Quick Dish LA: ALL MY SINGLE FRIENDS 'Four Years of Love' 1.16 at The Copper Still
The act of dating doesn't stop just because the year has changed. If you are looking to infuse a little more fun into the grueling process, consider the ALL MY SINGLE FRIENDS show! January 16th at The Copper Still forget about all that swiping, and be a part of the half comedy show, half live dating app. You will have access to the hottest up and coming comedians, as well as a like minded dating pool. And what about those folks who are already taken? Well, it's a free country, so they can enjoy the comedy too. This month's lineup includes:
Courtney Karwal
Devon Drew
Pedro Gonzalez
Andrew Johnston
It's a new year with fresh possibilities! You might as well enjoy it.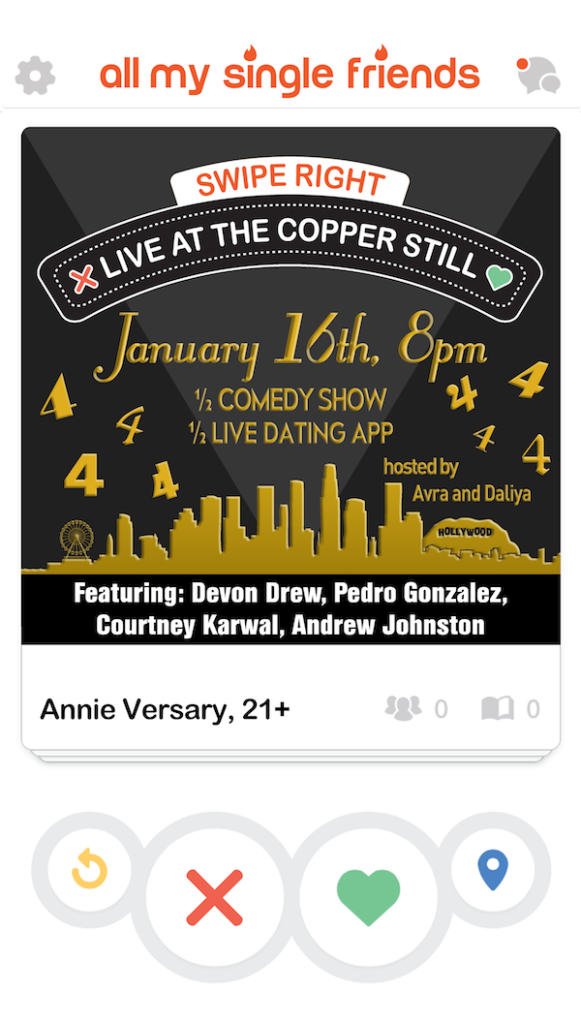 Mentions: Show 8pm. Tickets HERE. Code FOUR for $10 tickets. The Copper Still is located at 4485 Beverly Blvd, Los Angeles, CA 90004.