Quick Dish LA: THE FUTURE BOYFRIENDS SHOW 1.22 at El Cid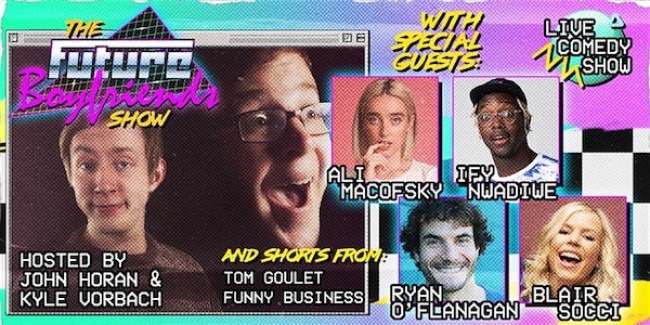 Hey, we still don't have flying cars. So what do we have instead? Something way cooler, comedy from The Future Boyfriends! Join this motley crew of humor rebel rousers for the bi-monthly show that blends live standup with digital shorts from standout directors. This month's show will be hosted by the deadly duo of John Horan and Kyle Vorbach, bringing you copious amounts of laughter from this lot:
Ali Macofsky (Standup NBC, Just For Laughs Digital, Kill Tony)
Ify Nwadiwe (Key and Peele, Workaholics, Comedy Bang! Bang!)
Blair Socci (Comedy Central, Last Call with Carson Daly, LOL Network)
Ryan O'Flanagan(Comedy Central Presents, American Vandal, Funny or Die)
With digital shorts by:
Funny Business
Tom Goulet
Now we just wait for our candy to be delivered by drone.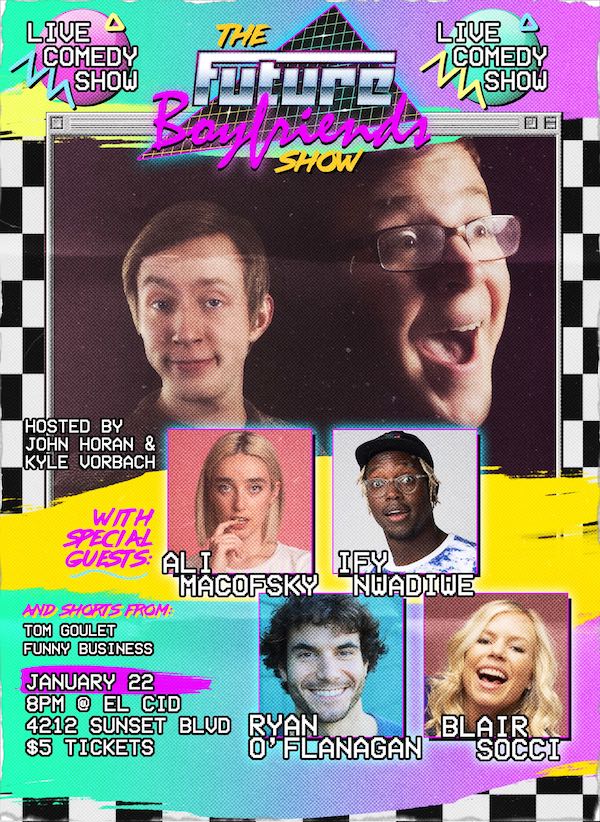 Mentions: Show 8pm. Tickets HERE. El Cid is located at 4212 Sunset Blvd, Los Angeles, CA. Watch super funny comedy from Future Boyfriends HERE.