Quick Dish SF: ANDIE MAIN & TORIO VAN GROL Joint Album Release Show TONIGHT at BRAVA CABARET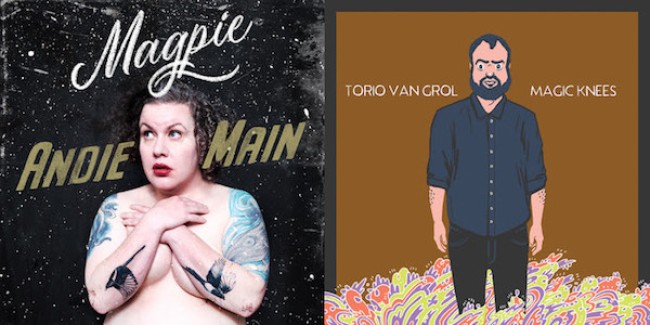 We would like to make you aware of the double fun you'll be having this weekend. Comedians ANDIE MAIN and TORIO VAN GROL both have debut comedy albums OUT TODAY on Blonde Medicine (available anywhere comedy albums are sold or streamed). They may come from two very different comedy scenes, Main from Oregon (and now Denver) and Torio from the Bay Area (via SD), but they have a common goal, to make you laugh yourself silly!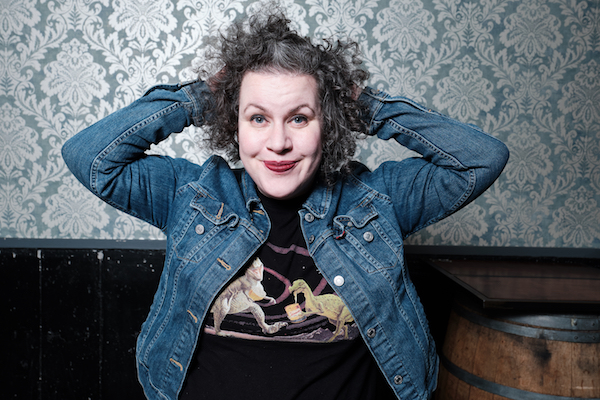 Portland native ANDIE MAIN recorded her debut album Magpie following a period of personal turbulence involving death, divorce, and everything but the kitchen sink. That frenetic time culminated in a move to Denver, a place which offered new opportunity for artistic freedom and growth. Magpie is the product of "a woman punching the system back," via personal and political humor. Main's festival credits include High Plains Comedy Festival, Bridgetown, The Comedy Exposition, repeated appearances at SF Sketchfest and The All Jane Comedy Festival, The 208 Festival, Bumbershoot, Seattle Sketchfest, Portland Pride, Treefort Festival and Cromfest. She has also performed to sold out crowds at UCBeast, UCB Chelsea and The Stand Nightclub in NYC, and LA's like Put Your Hands Together.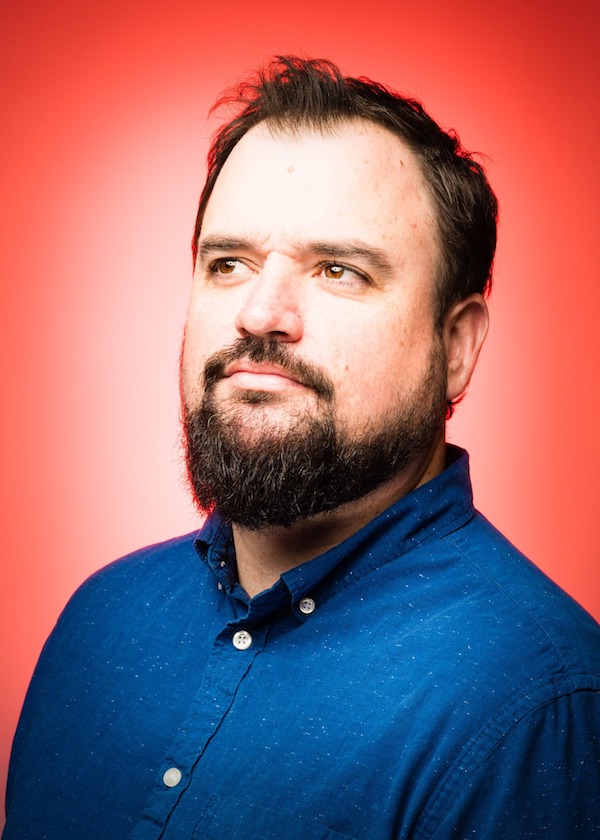 TORIO VAN GROL is a San Diego transplant who has made San Francisco his comedy playground. Torio puts his veteran comedian chops on display on his new, debut album, Magic Knees, which explores topics like relationships, employability and society. Van Grol puts his experience to work, carefully warming up to the crowd and taking them for a humorous, punctuated power ride through everyday experiences. Van Grol's surefooted performances have earned him repeated bookings at SF Sketchfest (5 years running), Clusterfest, and have helped him win "Best Joke of 2017" by SF blog Courting Comedy, as well as land him on SFist's "Bay Area's Best Stand – Up Comics" list in 2018.
Come see these recording artists do their thing TONIGHT at Brava Cabaret in San Fran. As part of SF Sketchfest, the two will be jointly celebrating their debut comedy albums with some live, stand-up comedy! Andie and Torio will co-headline the bill, sharing their time with guest comedians Curtis Cook, Emily Catalano, and JoAnn Schinderle. Be there for this inviting laugh menu!
Mentions: Show 10:15 pm. Tickets $22, all ages! Brava Cabaret is located at 2781 24th Street, San Francisco, CA 94110. Purchase Main's Magpie HERE. Nab Van Grol's Magic Knees HERE.