Quick Dish NY: The FEARLESS CHALLENGE Comedy Showcase 2.24 at The PIT Striker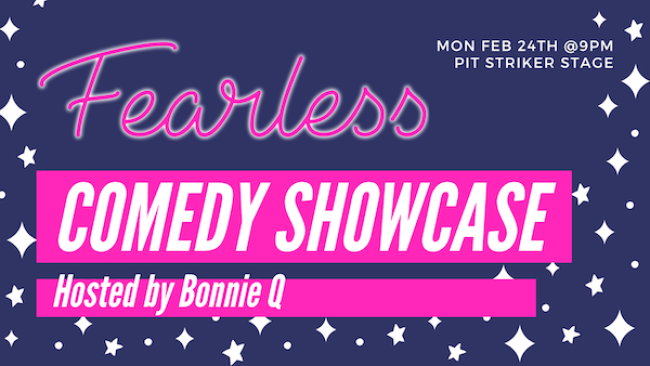 It takes great bravery (and a tiny bit of lunacy) to get up and perform in front of strangers. At the Fearless Challenge Comedy Showcase, not only do comedians have to entertain the audience, but one lucky participant will compete in the final "Fearless Challenge" that's decided by that very same audience. WOW, now that's going right to the cliff's edge! Those taking on this humorous pearl of challenge (jokes first) will include:
Ronny Pascale
Peter Moran
Michelle Drozdick
Loulou Gaget
Sean O'Connor
Chris Chianesi
David Rey Martinez
hosted by the glorious Bonnie Q
Life just wouldn't be exciting without raising the stakes sometimes. Don't miss out on this sure to be hilarious event this Monday, February 24th!
Mentions: Show 9pm. $9 tickets HERE. The Peoples Improv Theatre Striker Stage is located at 123 E 24th St (b/t Park & Lex) New York, NY 10010.