Quick Dish NY: THE SPOTLIGHT Starring Justin Catchens TOMORROW at UCBT Hell's Kitchen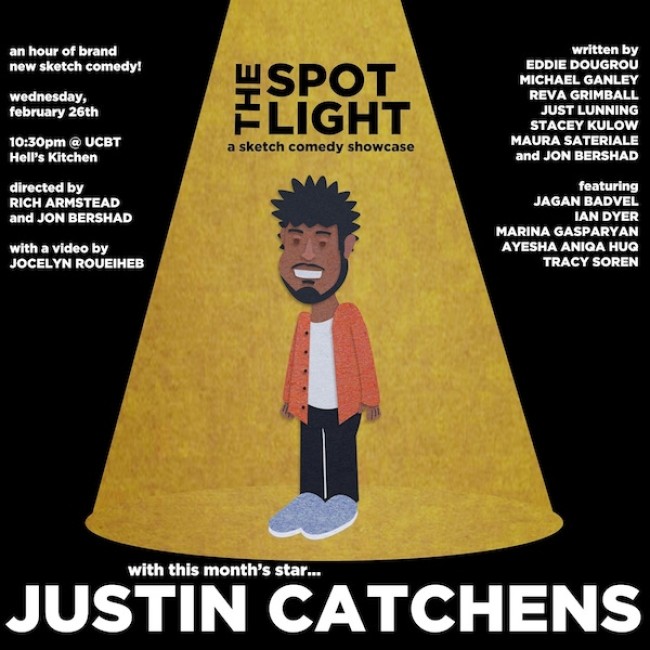 Some folks enjoy being completely isolated from society, but there are those extroverts that simply relish their moment in THE SPOTLIGHT. TOMORROW at UCBT Hell's Kitchen, you can bear witness to some of the best sketch writers in New York writing an hour of brand new sketch starring one of UCB's greatest sketch performers. This month The Spotlight will welcome Justin Catchens to be the star of the moment with these guests and writers propelling that star forward:
featuring
Jagan Badvel
Ian Dyer
Marina Gasparyan
Ayesha Aniqa Huq
Tracy Soren
written by
Eddie Dougrou
Michael Ganley
Maura Sateriale
Reva Grimball
Just Lunning
Stacey Kulow
Jon Bershad
and an original video by
Jocelyn Roueiheb
directed by
Rich Armstead
Jon Bershad
It's time to take that step to comedy stardom, kids!
Mentions: Show 10:30pm. $9 tickets HERE. UCBT Hell's Kitchen is located at 555 W 42nd Street, New York, NY 10036.