Video Licks: Watch VIRGINIAN BRIDES' "Rompoo" Sketch for Those Awkward Private Times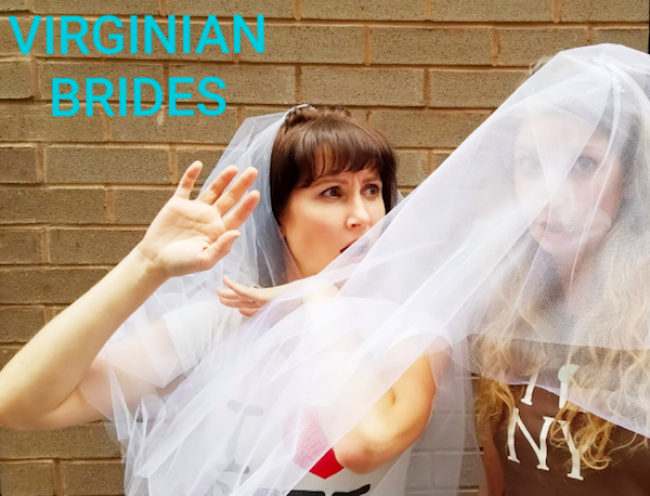 Remember when we wore clothing outdoors? Wasn't that fun. I hear one of the fashion favorites was those super cute rompers. Well, nobody said you couldn't wear in indoors! The only problem is when you have to take it all off to use the facilities. What's a human to do? It looks like the Virginian Brides have just the solution! It's the Rompoo! Enjoy!
The Virginian Brides are two married comedians from VA living the life in the big bad city. This sketch features Brooke Turner, Colleen Sproull, Emily Jane Austin, and Jennifer Downes.