Video Licks: "Free Joe Exotic" Is Just The "Tiger King" Parody You Need in Your Life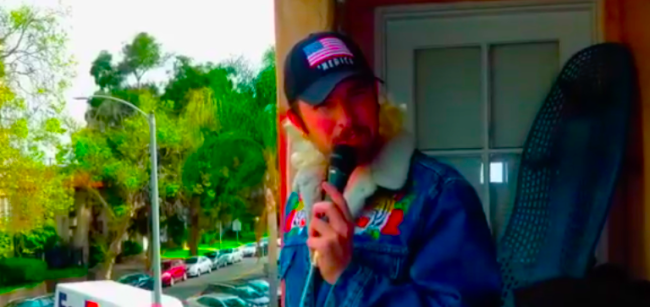 You know something is popular when your parents ask you what channel that tiger movie is on? Unless you are still locked up in your pandemic bunker, you will have heard of TIGER KING, the Netflix true crime doc series that has gone viral. The series tells the tale of some true characters in the real life society of US big cat conservationists and collectors. The main feud revolves around the owner of the Greater Wynnewood Exotic Animal Park, Joseph Allen Maldonado-Passage, also known as Joe Exotic, and Carole Baskin, the owner of Big Cat Rescue. There was some serious back and forth between these two regarding the care of the big cats, building up to the eventual incarceration of Exotic. There may have also been an accusation that Baskin fed her husband to a tiger. So what's Exotic doing now? Watch what comic Steven Briggs has conjured up from his quarantine balcony. Enjoy Free Joe Exotic!
Mentions: More from Briggs HERE. Smoochies only allowed between the uninfected.