Tasty News: June 3rd on Twitch HOFF'S Public Domain HORRORFEST & Comedy Show ft "The Terror" with Boris Karloff and Jack Nicholson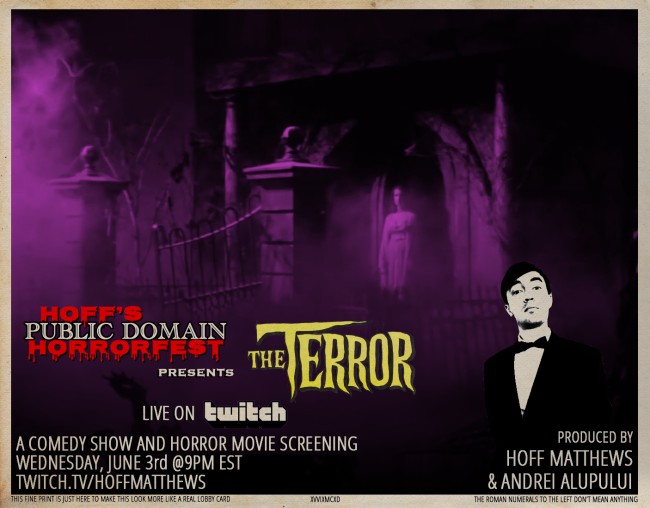 Did you catch HOFF'S HORRORFEST presentation of The House on Haunted Hill starring Vincent Price & Carol Ohmart last night? I do forget how effective a floating skeleton can be! Not only did we enjoy the black and white classic flick, but we thoroughly embraced the comedy interstitials, including mock examples of possible home hauntings, and that highlight reel of beloved horror hosts bringing you past THoHH showings. You can still catch this episode on Twitch, but there will soon be ANOTHER… Next Wednesday, June 3rd, the live comedy show and horror moving screening series delivers Roger Corman's 1963 Grindhouse film "The Terror," starring Boris Karloff and a spritely Jack Nicholson. I heard you belt out a "squee" there. Yes, expect another "blood-chilling screen experience" as seduction, murder and mystery are punctuated by jokes and skits from Hoff Matthews (Comedy Central) at Hoff Manor and co-producer Andrei Alupului (Come Ova, UCB). Tune in HERE because "there's no rest for the wicked" 9pm EST.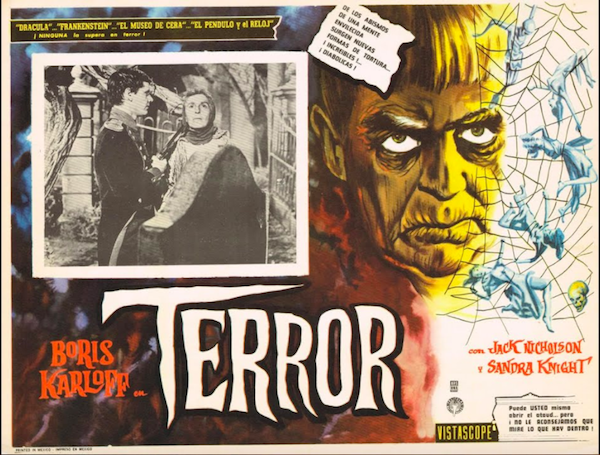 Mentions: Show 6.3 at 9pm on Twitch. The bloody Wednesday fun calls to you from HERE. More to come with The Devil Bat on June 10th & Carnival of Souls on the 17th!