Tasty News: Welcome to The Doug Club as A New Episode of The "Wide World of Dougs" Welcomes Doug E. Doug & Anna Roisman
Just two episodes into the Wide World of Dougs podcast and we've already reached peak Doug royalty with THREE Dougs (and an Anna). On the this NEW episode, the two Dougs welcome guests Doug E. Doug, from the classic comedy sports film, Cool Runnings, and HQ Trivia alum and Unemployed pod host Anna Roisman. The Doug rich podcast comes to you from the makers of Doug Loves Movies, and promises to bring it's audience new Dougs from the far reaches of the universe, in an effort to find the best and most exciting Dougs in the world (and that include lady Dougs, people)!
In the newest episode, we get most likely, the best, dramatic musical Doug intro ever heard. After a welcoming like that, it's not hard to run with that speed metal momentum. The Dougs and Doug-allies infuse the episode with laughter as they come up with some Doug infused movie title reboots, ie. "Three Dougs and an Anna," and "My Three Doug Dads." They discuss how some Dougs make up for their milquetoast-esque monikers by making up for the name's reputation with super interesting lives. The panel gets into the Dougs they've encountered through the years. These notable Dougs include Anna's Roisman's relative, Douglas Durst, brother of The Jinx nefarious star, Roburt Durst. Yes, WOW! We learn Doug E Doug was named after her Doug father. We also find out Doug M. was named after his father's two best friends. Awww.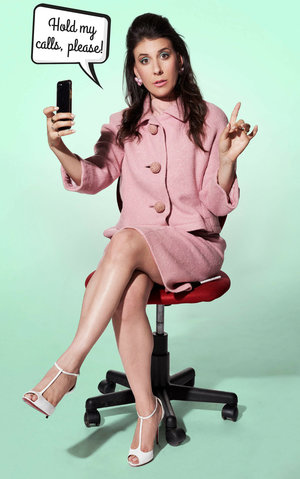 Other Dougs we learn about on the episode (and possibly future guests) include, the Doug in the "Goon" movie, astronauts Doug Wheelock & Doug Hurley aka @astro_doug, George Clooney's Doug Ross from ER, the Doug gingers of stoner sludge band Blood Nut Band, 311's Doug "SA" Martinez, car reviewer Doug DeMuro, bird artist Douglas Pierre Boulos, Fortune Feimster's role as Dougie in "Life in Pieces," and a female quilter name Doug, who doesn't think she's interesting enough to be a guest on the podcast. Don't worry, there's also a whole side discussion about a Doug Anna knew who religiously assigned the name Karen to all his female cohorts when performing in their improv group classes. That's sticking it to the normie named folks, Doug! This episode demands your "Doug Bourne Participation." (Don't fet, you'll soon get the in-joke after listening to the episode).
Mentions: Listen to the episode you missed on Apple Podcasts and Stitcher. Follow the podcast on Twitter. Follow Doug B. and Doug M. on Instagram. Calling all Dougs, be sure to ask potential future guest Col. Doug Hurley about his wife, who's a literal Karen!