Quick Dish Quarantine: TOMORROW Kevin Allison Returns for A New RISK! Live Online Show with More Incredible True Stories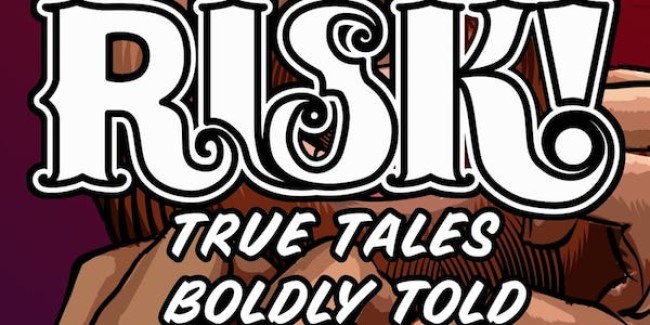 2020 is the poster child for life being stranger than fiction. Get even more injections of truth with a sprinkle of comedy spice TOMORROW as Kevin Allison (The State) returns to host another RISK! Live online event. Kevin will welcome another amazing lot of storytellers who will, know doubt, bring you to a higher plane of existence. Get ready to enjoy stories from these talents:
Adi Surendran
Eli Reiter
Sharon Spell
Shauna McGarry
and, of course, Kevin Allison
There's just 100 tickets available for the show, so get yours EARLY to guarantee a spot in the Zoom room.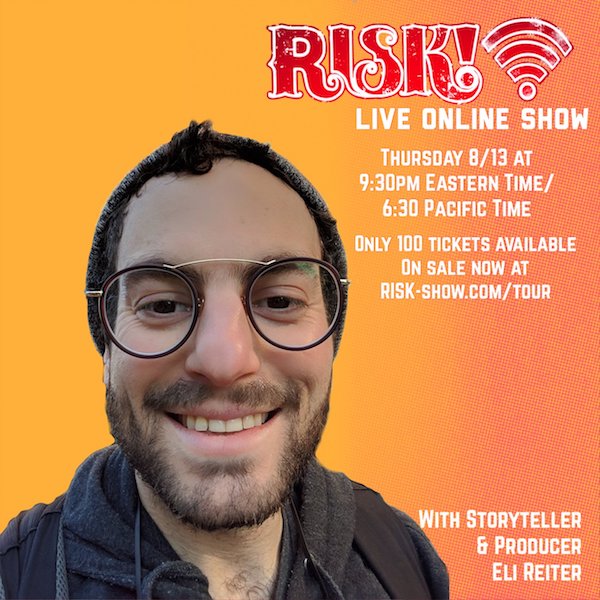 Mentions: Show 9:30pm ET (6:30pm PT)/$15 per person watching. Link to attend the show will be sent to the ticket buyer.