Added on September 16, 2020
CakeMama
Brian Posehn , metal , RushTix , standup
Quick Dish Quarantine: Watch 'BRIAN POSEHN LIVE: An Evening with Grandpa Metal' This Saturday via RushTix
Heavy metal's nerd extraordinaire, BRIAN POSEHN, implores you to see him with his shirt ON this Saturday, September 19. (For the love of rock, PLEEZ!) The gifted entertainer will perform an hour (or more) livestream of stand-up comedy to your comfy pad for digital monies. At BRIAN POSEHN LIVE: An Evening with Grandpa Metal, you will enjoy celebrating the release of Brian's album "Grandpa Metal" with hard core comedy and heavy metal tunes. So who is this Brian person? You will know him from the Netflix show Lady Dynamite, FX's You're The Worst, his recurring roles on The Big Bang Theory and New Girl. He was one of the stars of the Comedy Central show The Sarah Silverman Program, as well as one of the original members of the Comedians of Comedy.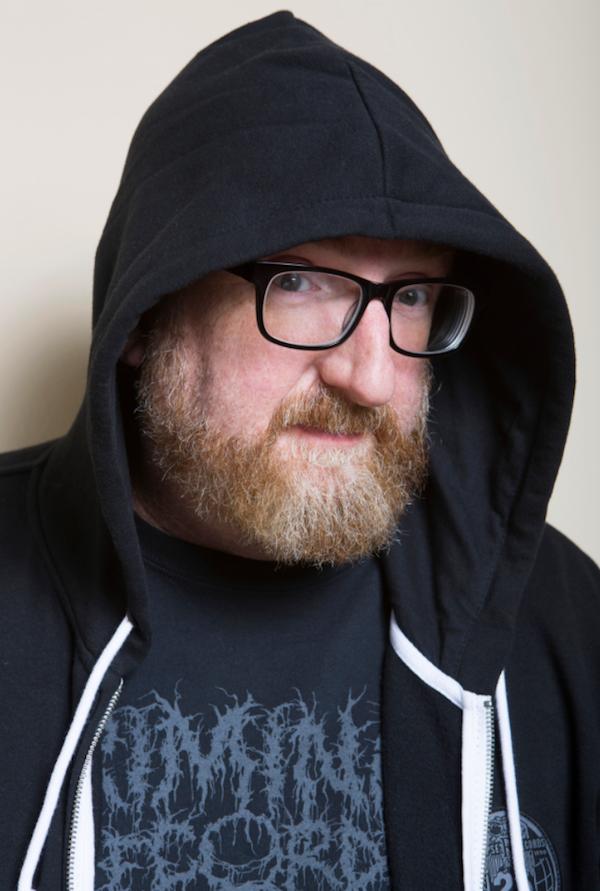 That not enough credits for you?! Here's more: Brian's recorded two half hour specials for Comedy Central, four comedy albums and three hour long specials: The Fartist, Criminally Posehn and 25 X 2. He hosts the popular D&D comedy podcast Nerd Poker. He co-wrote 45 issues of the best-selling Marvel comic book series Deadpool. In 2018, he released his first book, Forever Nerdy. He has a weekly two hour show spinning his favorite metal songs on GimmeMetal.com. He released the comedy metal album Grandpa Metal this past February, featuring metal royalty, Anthrax, Dethklok, Slayer, and Soundgarden. MOST IMPORTANTLY OF ALL, though, he made a surprise cameo on Disney's The Mandelorian. Yes, the series with BABY YODA!! OK, now watch this message from Posehn giving you more details of what you can expect from this weekend of rock-rich laughs:
Mentions: Show Saturday, September 19 at 7pm PT. $15 GENERAL ADMISSION: Livestream Show; $50 VIP TICKET: Livestream PLUS a personalized video shoutout (Limited Availability). Fans will be able to chat with Brian and his friends after the show. Follow Brian on Facebook & Twitter. (Also, we suggest listening to Brian talk to writers Mike Sweeney and Jessie Gaskell about the show & more on "Inside Conan: An Important Hollywood Podcast.") Metal Up Your Arse, Denizens of the Dark!