Quick Dish Quarantine: KEITH AND THE GIRL'S "Silent Trailers" with MST3K's Frank Conniff & Trace Beaulieu, Doug Benson & MORE 9.12 Online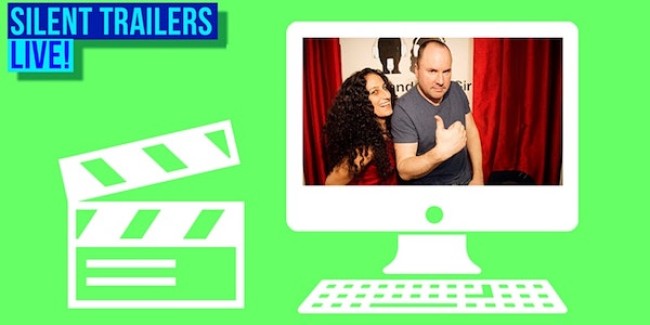 I can confidently say that KEITH AND THE GIRL'S Silent Trailers is my favorite movie-themed game show of the pandemic. It's the only place you can watch Chemda describe movie trailers of films she 99.9% of the time has not one clue about, as a panel of opponents dare to challenge Keith Malley's expansive movie watching learning. I had the pleasure of viewing the last installment of this cinema knowledge filled event and it was something to behold. The opponents came from behind with a fervor, but ultimately Keith wiped the floor with his guests, winning the glory a whopping 184 to 131. The defeated bravely accepted the ultimate outcome with hilarious grace, and we learned a few things along the way:
You can totally be the coolest kid on Zoom if you sport that Craig Klein confidence
Andrea Allan will be my optimal choice as a companion down a dark alley
Jerome "Newsy" Charles is waaaay too young to know about the 1981 arranged marriage comedy film starring Dudley Moore as the drunken NYC billionaire Arthur Bach
Bianca Brady rises above ENORMOUS movie knowledge pressure
Tracey Carnazzo's love of Alec Baldwin knows no bounds
AND a dog with a lampshade collar will ALWAYS win comedy points in my (and most audience's) book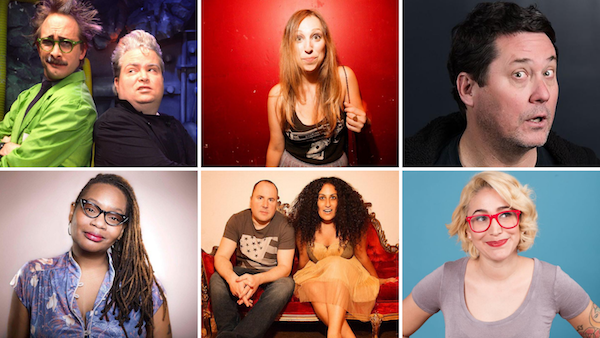 Now that I've said enough about the last show, it's time to announce the NEXT ONE! Saturday, September 12 @ 8pm Eastern it will be one of the most challenging games yet as Keith takes on movie fanatic team members: 'The Mads' Frank Conniff & Trace Beaulieu (Mystery Science Theater 3000) and Doug Benson (Doug Loves Movies, Wide World of Dougs). This human tome of movie wisdom will compete alongside the always hilarious Shalewa Sharpe, Myka Fox and Gaby Dunn during this MUST-SEE ticketed event. Tickets are on sale now for just $10. I hope Keith is quaking in his trainers because HE SHOULD BE! Don't miss out on all the fun!
Mentions: Show pm EST. Grab those tickets on Eventbrite while the getting is good. Listen to KATG podcast episodes THERE.