Video Licks: Teaching is 100% "Rocky" in The LA COMMUNITY COLLEGE MEDIA CLASS 101 Parody from JOE MITCHELL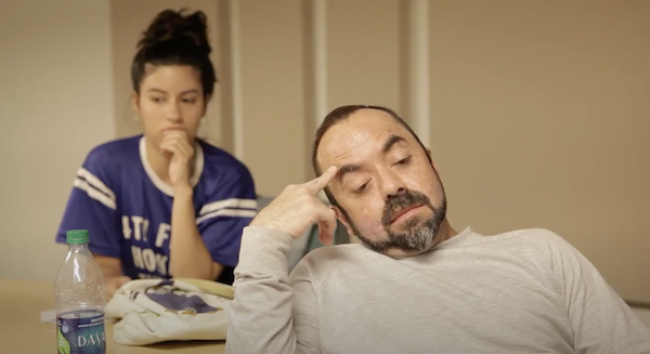 I bet you've been wondering what writer/performer/creator and "unconventional" "genius" Joe Mitchell (Wet Hippo Collective, The Murge) has been up to. Well, it looks like he's been teaching a class at Los Angeles Community College. Are his methods revolutionary? Well, what we DO know is they involve showing young minds the classic 1976 American sports drama film Rocky. Need I say more? Some students just don't know how good they have it. Enjoy the "LA Community College Media Class 101" parody now!
The cast for this video includes Joe Mitchell, Alison Sieke, Mark Royer, Ashley Trott, Andy Roberts, Natasha Krause, Jenson Titus, and Nicholas Scheppard.
Mentions: Watch more Joe Mitchell content HERE. More about Joe THERE.