Layers: RUINED Is The New Weekly Horror Movie Comedy Podcast That Will Put Frightened Minds at Ease
So, yours truly starts getting pretty excited come fall season because that means Halloween is just around the corner. And do you know what that means? Scary movie watching time! I've seen my fair share of bone-chilling flicks, but, every once and a while, a trailer looks so terrifying I have to read a bit of the plot ahead of time just so I don't soil myself mid-watch. Well, it looks like I'm not the only timid observer. RUINED is a new, weekly horror movie comedy podcast where full scary movie plots are revealed, and hosts Alison Leiby and Halle Kiefer, from Radio Point discuss what's frightening about them.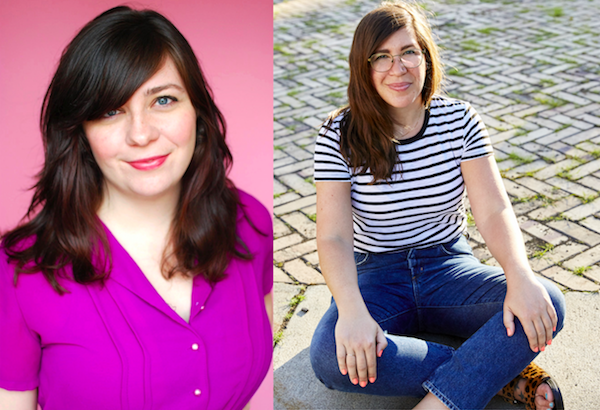 In this podcast's case, Alison (a writer for The Marvelous Mrs. Maisel) is the scary movie fraidy cat who's just itching to know what twisted ending awaits her morbid curiosity. Halle (Vulture, MTV's Hey Girl, truTV's Friends Of The People) on the other hand, is the horror movie aficionado who's had her hefty share of the genre over the years. There are currently FIVE spine-tingling episodes for you to get your teeth into, covering this array of movies: The Visit, The Babadook, The Ring, Candyman, and Funny Games. Be warned though! There are plenty of SPOILERS awaiting your podcast listening adventure, as well as predictions on what characters survive a horror ridden plot, their most fatal mistakes, and most importantly, the RATING! Come take a dip on the terrifying/humorous side of life (if your 2020 hasn't already been all that and more). Happy ruination! I'm particularly fond of the Babadook episode since it's one of my all-time views that scared me silly. B-A-B-A….
Mentions: Click HERE for your podcast listening pleasure. Follow RUINED on Instragram.