Quick Dish Quarantine: Party with RSVP PRESENTS 10.22
Tired of those dull Zoom meetings where you are positive you saw your co-worker pick their nose? Then get pumped for an October surprise! Thursday, October 22nd not only will you get a piping-hot streaming episode of RSVP, but there will be an exclusive Zoom pre-party option available featuring major shenanigans and special guests! The virtual RSVP offers up pre-recorded performances featuring talent in the genres of burlesque, comedy, music, dance, drag, and sideshow. Each installment is has an inclusive, brand-new lineup including hosts Jason Jude Hill and Daniel Sears. Did we mention, you could imbibe cocktail and party snack suggestions to take your experience to new heights? This month look forward to a lineup of cosmic country music, fire-eating, operatic burlesque, scintillating fiction, and so much more! Soiree it up, variety-loving party peeps! Ticket details below.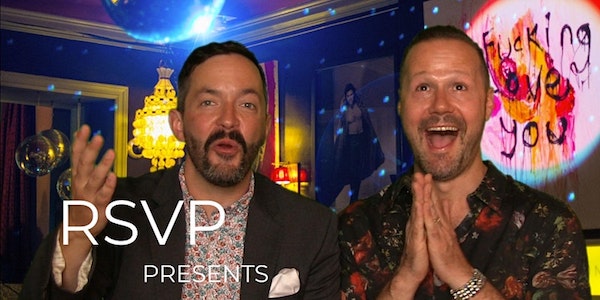 Mentions: Zoom pre-party 7pm. Streaming episode 8pm. Tickets $8-15. With the $15 Big Package option, ticket-buyers will have access to the live stream of the show (including live chat & cocktail and "snacky-snack" recipes) PLUS the EXCLUSIVE AND LIVE pre-show Zoom Party, complete with games, giveaways, and special guests! All ticket proceeds are given to the artists that are featured in each episode and you must buy tickets via Eventbrite to access the online events.